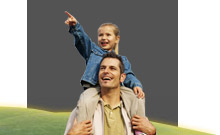 Just letting you know early that this weekend we will be making upgrades to some of our systems. As a result NetBank, NetBank mobile and Kaching will not be available between 12am and 6am (Sydney / Melbourne time) on Sunday 6 May 2012. Please consider this when completing your banking. We appreciate your patience and apologise for the inconvenience.
Australia's #1 online bank is about to become simpler and easier than ever, thanks to your feedback. Soon you'll discover a new banking experience like no other.
In the coming weeks,
Who influenced this selection?
What is this?
What the influencers are saying
w00t! RT @NetBank We're upgrading NetBank tonight; services will be unavailable from 12midnight to Sunday 6am. See http://t.co/ccrBn6Tu
Related Reading
---