House of Mirrors
from
Ivanhoff Capital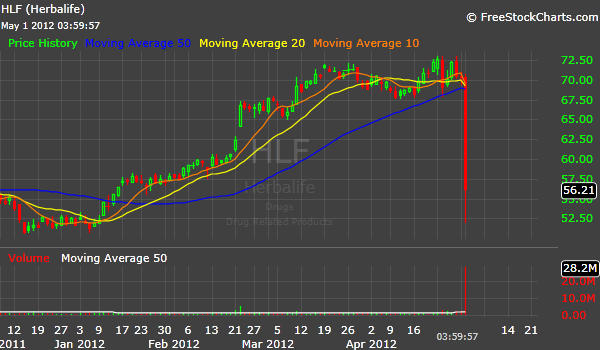 There is a saying that the market reflects the price of everything and the value of nothing. Wall Street is such a house of mirrors. There are very few original thinkers. If you have a good track record (read you were right at least once big time) and you sound and act confident, not only no one is going to question you, but also you are likely to have tremendous impact on the market.
Are there way too many "second level" thinkers in this market, who prefer to take the short cuts and let's say look only at charts and follow established names? Everyone is taking the path of least resistance, not only because it takes less efforts, but
Who influenced this selection?
What is this?
What the influencers are saying
Market reflects the price of everything and the value of nothing http://t.co/NUvPU1dr via @ivanhoff $HLF

There is a saying that the market reflects the price of everything and the value of nothing. http://t.co/kNbN9ZEb @ivanhoff
Related Reading
---