Should Yahoo's CEO be fired for lying?
from
money.cnn.com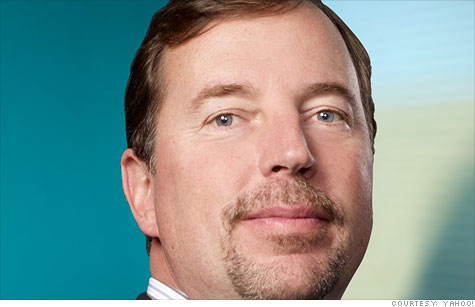 Scott Thompson's resume "error" is raising questions about how thoroughly Yahoo vetted him for the CEO job.
NEW YORK (CNNMoney) -- Shock over the news that Yahoo CEO Scott Thompson padded his resume with an embellished college degree quickly gave way to two questions: How the hell did this happen? And what should Yahoo, which went through three CEOs in three years, do about it?
"Thompson has quickly lost the confidence of many employees, who think he has to go," one senior Yahoo executive told CNN. "A lot of people are saying, 'How can Yahoo let this happen?'"
The scandal ignited late last week when activist shareholder
Who influenced this selection?
What is this?
What the influencers are saying
Why didn't Yahoo's vetting process catch Thompson's padded resume? http://t.co/Ql4WZUJO via @CNNMoneyTech $YHOO

Should Yahoo's CEO be fired for lying on his resume? http://t.co/kXZwmOQD

RT @AliVelshi: Should Yahoo's CEO be fired for lying on his resume? http://t.co/u8Hxn28I $YHOO
Related Reading
---