5 big tech issues await Obama in second term - CNN.com
from
CNN.com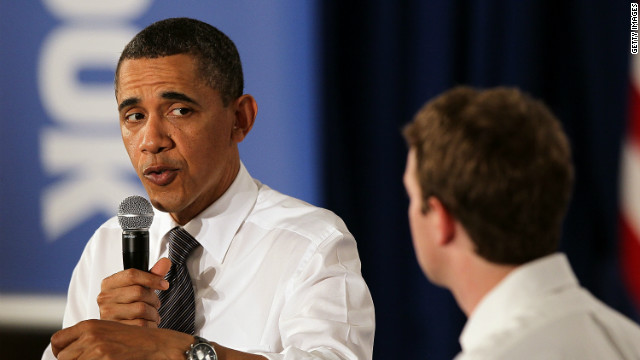 President Barack Obama talks with Facebook CEO Mark Zuckerberg during an event at Facebook headquarters in April 2011.(CNN) -- Technology policy didn't get much air time in the 2012 presidential election, but the Obama administration will face serious issues over the next four years.The country is facing a shortage of qualified technology workers. Potential cybersecurity attacks threaten the nation's power and transportation infrastructures.Privacy advocates fear the seemingly unchecked digital tracking of consumers by private companies and law enforcement agencies. And the online piracy of music, movies and other content remains a thorny issue.
Who influenced this selection?
What is this?
What the influencers are saying
DRONES RT @jcstearns: What do you think is missing from this list? CNN's 5 big tech issues that await Obama in 2nd term http://t.co/Thn0rUN5

CNN, owned by Big Content, says piracy is top tech issue of 2013 http://t.co/vxFEyyYx Mine is Big Content's war on free speech.
Related Reading
---