vMotion and EtherChannel, an overview of the load-balancing policies stack ...
from
frankdenneman.nl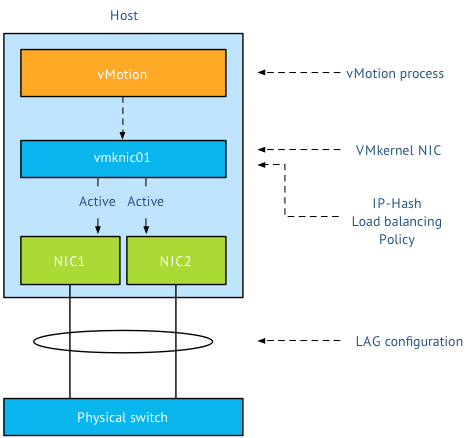 After posting the article "Choose link aggregation over Multi-NIC vMotion" I received a couple of similar questions. Pierre-Louis left a comment that covers most of the questions. Let me use this as an example and clarify how vMotion traffic flows through the stack of multiple load balancing algorithms and policies: A question relating to Lee's post. Is there any sense to you to use two uplinks bundled in an aggregate (LAG) with Multi-NIC vMotion to give on one hand more throughput to vMotion traffic and on the other hand dynamic protocol-driven mechanisms (either forced or LACP with stuff like Nexus1Kv or DVS 5.1)? Most of the time, when I'
Who influenced this selection?
What is this?
What the influencers are saying
Related Reading
---