Learning to Navigate Multi-Cloud at ESCAPE/19 and ONUG
Experts at a pair of conferences in New York shared insight on how to address challenges and leverage advantages of multi-cloud.
The complexities of multi-cloud deployment might give some organizations pause before exploring this route to digital transformation — the input from the experts that follow could shed some light on what to expect. A chorus of professionals came together recently at two separate conferences in New York where they shared experiences and ideas on multi-cloud to help organizations choose their next steps.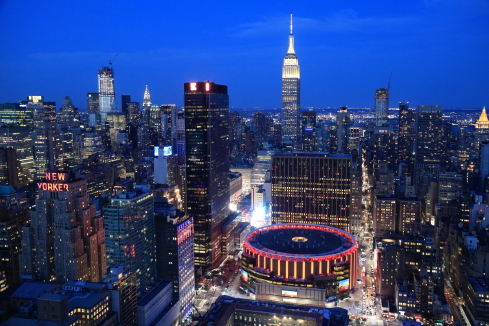 ESCAPE/19 and the ONUG fall conference were unaffiliated with each other but held on the same days and a subway ride apart. The timing and proximity of these conferences show a heightened interest in the discussion on how best to implement multi-cloud and hybrid infrastructure.
The ESCAPE/19 multi-cloud conference, presented by Cockroach Labs, unsurprisingly focused on multi-cloud topics and included speakers from HashiCorp, Riot Games, Docker, and LightStep. Meanwhile ONUG (The Open Networking User Group), an association of enterprise IT leaders, put on a conference that covered software, networking, and digital transformation themes with multi-cloud in the mix. The lineup of speakers came from such companies as Intuit, Microsoft, IBM, VMware, and Cisco.
Both conferences offered insight from the trenches of the multi-cloud arena, with particular attention paid to identifying what does and does not work. The slideshow that follows presents a taste of the knowledge shared and questions raised about what may be ahead for organizations that hope to find some advantage by going multi-cloud.
Joao-Pierre S. Ruth has spent his career immersed in business and technology journalism first covering local industries in New Jersey, later as the New York editor for Xconomy delving into the city's tech startup community, and then as a freelancer for such outlets as ... View Full Bio
We welcome your comments on this topic on our social media channels, or
[contact us directly]
with questions about the site.