Informationweek Influencer
Twitter Bio:

transparency for the #cloud

Location:

Monarch Beach, CA

Website:
CloudHarmony's Selections From the Web
James Hamilton on his boat, Dirona, docked at the Wakiki Yacht Club in Honolulu, Hawaii. Photo: Kent Nishimura/WiredOn a rainy Monday in August 2011, a 10-million-watt transformer exploded in northern Virginia, sending an enormous voltage spike across the power grid. The surge hit an Amazon data center in Ashburn, Virginia, knocking out the facility's main source of power, and about 15 minutes later, James Hamilton just happened to pull into the parking lot.It was a serendipitous moment. Hamilton is the Distinguished Engineer who oversees the increasingly complex design of the data-center empire that drives Amazon Web Services, or AWS — the nothing-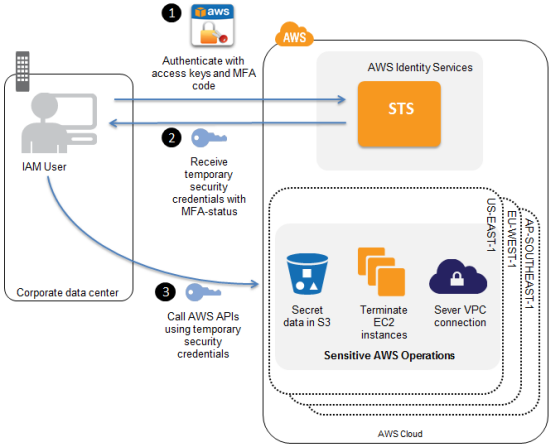 Today's guest blogger is Kai Zhao, a Product Manager on the AWS Identity and Access Management team. Kai brings word of a powerful new IAM feature.
Introduction
In 2009, we introduced AWS Multi-Factor Authentication (MFA), a security feature that requires users to prove physical possession of an MFA device by providing a valid MFA code in addition to their username and password when signing in to AWS websites.
Upcoming Events
This Week's Issue
Free Print Subscription
Subscribe
Special Issue
Current Government Issue
In this issue:
The Government CIO 25: These influential and accomplished government IT leaders are finding ways to be cost efficient and still innovate.
Rethink Video Surveillance: It's not just about networked cameras anymore. New technology provides analytics, automation, facial recognition, real-time alerts and situational-awareness capabilities.
Subscribe Now
Featured Whitepapers
Featured Reports
Video