Informationweek Influencer
Twitter Bio:

We created the $ prefix for stocks (e.g. $MSFT). Follow @stocktwits and go to Stocktwits.com for Real-Time ideas and stock conversations.

Location:

New York, NY

Website:
Stocktwits's Selections From the Web
I stumbled across the crazy price action today in Herbalife ($HLF) which was the result of some questions that Greenlight Capital's David Einhorn asked on the company's earnings call.
The first thing I did was listen to the replay of the call  – of Einhorn's questions.  You can listen to the audio here.  I immediately concluded that Einhorn's questions were no big deal, and that there was no smoking gun in either the questions or the answers.  So I started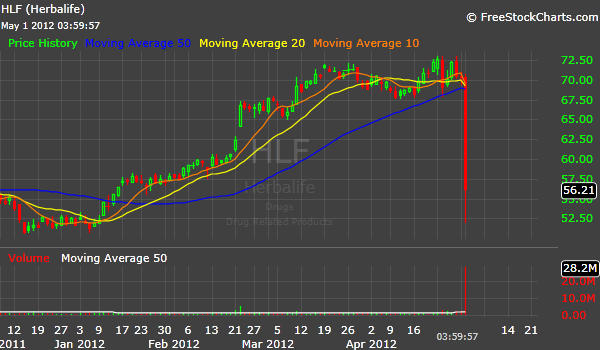 There is a saying that the market reflects the price of everything and the value of nothing. Wall Street is such a house of mirrors. There are very few original thinkers. If you have a good track record (read you were right at least once big time) and you sound and act confident, not only no one is going to question you, but also you are likely to have tremendous impact on the market.
Are there way too many "second level" thinkers in this market, who prefer to take the short cuts and let's say look only at charts and follow established names? Everyone is taking the path of least resistance, not only because it takes less efforts, but
Upcoming Events
This Week's Issue
Subscribe Now
Current Healthcare Issue
In this issue:
Healthcare CIO 20: Innovation is tough amid today's regulatory checklists. These leaders are getting it done.
Lessons Learned: Boston area CIO John Halamka reflects on the marathon bombing
Subscribe Now
Current Education Issue
In this issue:
Hacking Higher Ed: The cybersecurity challenge on college campuses lies as much with the students as with malicious outsiders.
When Education Gets Too Virtual: Students can use technology to undermine the integrity of education.
Subscribe Now
Featured Whitepapers
Featured Reports
Video