Informationweek Influencer
Twitter Bio:

Tech writer at @CNNMoney. Big heart, big hair.

Location:

New York, NY

Website:
Julianne Pepitone's Selections From the Web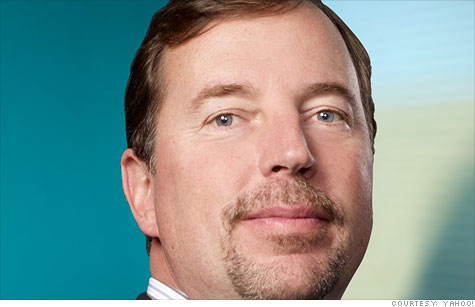 Scott Thompson's resume "error" is raising questions about how thoroughly Yahoo vetted him for the CEO job.
NEW YORK (CNNMoney) -- Shock over the news that Yahoo CEO Scott Thompson padded his resume with an embellished college degree quickly gave way to two questions: How the hell did this happen? And what should Yahoo, which went through three CEOs in three years, do about it?
"Thompson has quickly lost the confidence of many employees, who think he has to go," one senior Yahoo executive told CNN. "A lot of people are saying, 'How can Yahoo let this happen?'"
The scandal ignited late last week when activist shareholder
Upcoming Events
This Week's Issue
Free Print Subscription
Subscribe
Special Issue
Current Government Issue
In this issue:
The Government CIO 25: These influential and accomplished government IT leaders are finding ways to be cost efficient and still innovate.
Rethink Video Surveillance: It's not just about networked cameras anymore. New technology provides analytics, automation, facial recognition, real-time alerts and situational-awareness capabilities.
Subscribe Now
Featured Whitepapers
Featured Reports
Video