Informationweek Influencer
Twitter Bio:

Bio and disclosures: http://dangillmor.com/about (photo by Joi Ito). Retweets mean I thought you should see this; usually that's an endorsement, sometimes not.

Location:

California, Arizona, etc.

Website:
Dan Gillmor's Selections From the Web
Sen. Patrick Leahy previously said his bill boosts Americans' e-mail privacy protections by "requiring that the government obtain a search warrant." That's no longer the case. A Senate proposal touted as protecting Americans' e-mail privacy has been quietly rewritten, giving government agencies more surveillance power than they possess under current law. CNET has learned that Patrick Leahy, the influential Democratic chairman of the Senate Judiciary committee, has dramatically reshaped his legislation in response to law enforcement concerns. A vote on his bill, which now authorizes warrantless access to Americans' e-mail, is scheduled for next
It's time to reform the Computer Fraud and Abuse Act passed in 1986, which is outdated, and doesn't reflect the realities of the Internet, networks and computers in 2013.The act is much too open ended. Any reasonable use of a computer system that isn't explicitly authorized can be classified a computer crime. This includes just doing a DNS lookup. And DNS lookups have been prosecuted (For an example of this, see Sierra Corporate Design (Jerry Reynolds) v. Ritz).The law makes every ISP's terms of service legally binding and something you can be put in prison for, which is very unbalanced. (See US v Lori Drew).It's up to you to build support for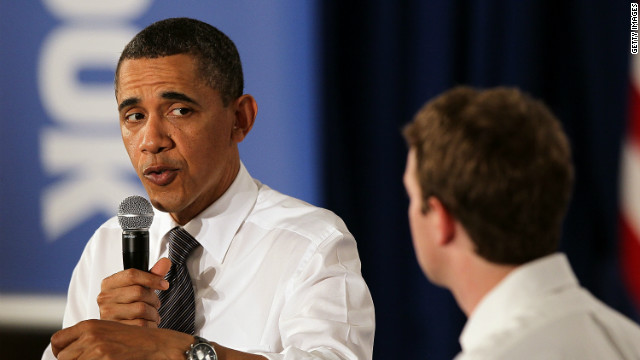 President Barack Obama talks with Facebook CEO Mark Zuckerberg during an event at Facebook headquarters in April 2011.(CNN) -- Technology policy didn't get much air time in the 2012 presidential election, but the Obama administration will face serious issues over the next four years.The country is facing a shortage of qualified technology workers. Potential cybersecurity attacks threaten the nation's power and transportation infrastructures.Privacy advocates fear the seemingly unchecked digital tracking of consumers by private companies and law enforcement agencies. And the online piracy of music, movies and other content remains a thorny issue.
Upcoming Events
This Week's Issue
Free Print Subscription
Subscribe
Special Issue
Current Government Issue
In this issue:
The Government CIO 25: These influential and accomplished government IT leaders are finding ways to be cost efficient and still innovate.
Rethink Video Surveillance: It's not just about networked cameras anymore. New technology provides analytics, automation, facial recognition, real-time alerts and situational-awareness capabilities.
Subscribe Now
Featured Whitepapers
Featured Reports
Video