Informationweek Influencer
Twitter Bio:

SF Mayor's Chief Innovation Officer, open gov, open data, gov20, open source, lean startup, entrepreneur

Location:

Startup in Government

Website:
Jay Nath's Selections From the Web
… Nor has it ever really been.  Government data has long been a part of strategic business analysis.  Census data provides insights into local standards of living and household budgets, health needs, education levels, and other factors which influence buying patterns for all kinds of goods and services.  Bureau of Labor Statistics and the International Labor Organization provide data on employment and the availability of skilled labor that help inform decisions on where to locate manufacturing or other facilities.  World Bank and UN data provide insights into global trends. Moreover, the release of government data has itself spurred billion dollar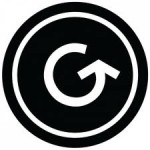 Access Info Europe is leading a new campaign to create Open Government Standards and promote them around the world. The idea is to set standards on what open, transparent, accountable and participatory government really means.Open Government is a hot topic right now, but what does it really mean in practice? What should governments be doing in the areas of Transparency, Participation and Accountability to qualify as "open governments"? What are the uses of new communications technologies which really advance openness as opposed to merely perpetuating existing bureaucratic practices in a digital environment?Over the next few months, we aim to
Government and tech startups don't have anything in common. By their very nature, government organizations are typically huge, slow-moving bureaucracies built to deliver continuity. Startups are disruptive risk takers that succeed by shaking up the status quo. Yet both sides need each other in both obvious and surprising ways.
Finding ways to bridge the divide promises to bring new innovation and efficiency to government and help get more people involved in the political process. For startups, working with government agencies will open new markets and growth potential. But making it happen won't be easy.
Upcoming Events
This Week's Issue
Free Print Subscription
Subscribe
Special Issue
Current Government Issue
In this issue:
The Government CIO 25: These influential and accomplished government IT leaders are finding ways to be cost efficient and still innovate.
Rethink Video Surveillance: It's not just about networked cameras anymore. New technology provides analytics, automation, facial recognition, real-time alerts and situational-awareness capabilities.
Subscribe Now
Featured Whitepapers
Featured Reports
Video