Informationweek Influencer
Twitter Bio:

indie consultant specializing in the public sector use of open source software; civic advocate open government open data; community building

Location:

Oregon

Website:
Deb Bryant's Selections From the Web
I'm thrilled to announce that we are publishing the source code for We the People, the online petitions system that has been a popular way for the public to connect with the White House over the past year.
Since We the People went live, thousands of petitions have gathered millions of signatures from people across the country. As those petitions have come in, the White House has posted responses about an open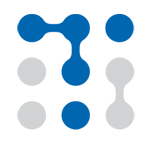 Upcoming Events
This Week's Issue
Subscribe Now
Current Healthcare Issue
In this issue:
Healthcare CIO 20: Innovation is tough amid today's regulatory checklists. These leaders are getting it done.
Lessons Learned: Boston area CIO John Halamka reflects on the marathon bombing
Subscribe Now
Current Education Issue
In this issue:
Hacking Higher Ed: The cybersecurity challenge on college campuses lies as much with the students as with malicious outsiders.
When Education Gets Too Virtual: Students can use technology to undermine the integrity of education.
Subscribe Now
Featured Whitepapers
Featured Reports
Video