Informationweek Influencer
Twitter Bio:

Head of Computing and IT at Cedars School of Excellence, the world's first 1:1 iPad school. Minimalist. Less, but better.

Location:

Greenock, Scotland

Website:
Fraser Speirs's Selections From the Web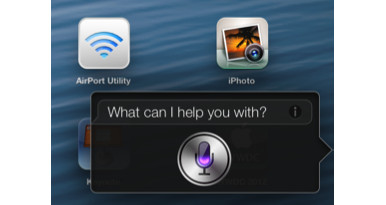 On Monday, Apple offered the first glimpse of iOS 6 during the Worldwide Developers Conference keynote. Though the updated mobile operating system won't arrive until sometime this fall, it's never too early to start drooling over the new features. We already covered the flagship features of iOS 6—like seriously updated Siri, majorly overhauled Maps, and systemwide Facebook integration—so here's a look at some cool features coming in iOS 6 that you may have missed.
In iOS 5, when you tap to share a photo, you get a long list of sharing actions to
Consider this the second time that we have heard rumbles concerning the pricing of Microsoftâs Surface line of tablets. Also, consider this the second time that pricing newsÃÂ concerningÃÂ the Surface has been bad.
Today the world of Microsoft reporting is buzzing with the news from a Swedish website that
Regulator PhonepayPlus has noted a 300% increase in complaints from consumers faced with an unexpectedly large phone bill.The regulator said it was working with Facebook to make sure rogue offers and promotions were removed from the site as quickly as possible.In most mobile app stores, it is free games that make their way to the top of the most downloaded charts, so many games makers have opted for the in-app sales business model.Many titles, such as the massively popular Angry Birds, give players the chance to progress more quickly in the game by spending small amounts of money.There are several steps parents can take to protect against the
Upcoming Events
This Week's Issue
Free Print Subscription
Subscribe
Special Issue
Current Government Issue
In this issue:
The Government CIO 25: These influential and accomplished government IT leaders are finding ways to be cost efficient and still innovate.
Rethink Video Surveillance: It's not just about networked cameras anymore. New technology provides analytics, automation, facial recognition, real-time alerts and situational-awareness capabilities.
Subscribe Now
Featured Whitepapers
Featured Reports
Video