Informationweek Influencer
Twitter Bio:

Marketing related information for online small business and internet marketers. Follow me @travisnow as well if you please.

Location:

Westminster, CO USA

Website:
Travis Campbell's Selections From the Web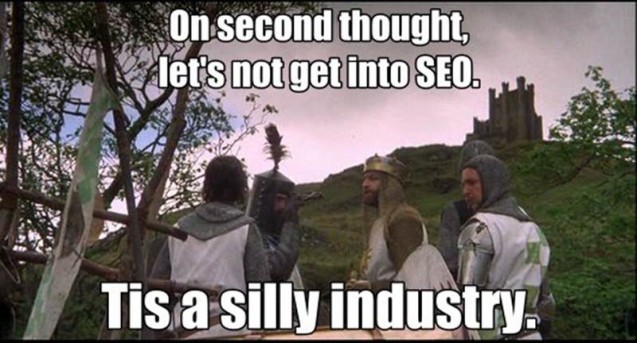 I don't like trying to package everything that's happening in our industry into a neat little box, because it's like trying to describe the cause of the Civil War in two sentences. I'm likely to leave some things out, overstate some factors, and unintentionally offend some people. But I do think that an individual perspective can add flavor and context to an interesting narrative that's still unfolding right in front of us.
Whether you think all of the upheaval is great or terrible for the industry (or whether you believe there is no upheaval at all), you have to admit that 2012 has been a strange year for search engine optimization
Upcoming Events
This Week's Issue
Subscribe Now
Current Healthcare Issue
In this issue:
Healthcare CIO 20: Innovation is tough amid today's regulatory checklists. These leaders are getting it done.
Lessons Learned: Boston area CIO John Halamka reflects on the marathon bombing
Subscribe Now
Current Education Issue
In this issue:
Hacking Higher Ed: The cybersecurity challenge on college campuses lies as much with the students as with malicious outsiders.
When Education Gets Too Virtual: Students can use technology to undermine the integrity of education.
Subscribe Now
Featured Whitepapers
Featured Reports
Video