Informationweek Influencer
Twitter Bio:

Sledhockey! vSpecialist with EMC, vExpert 2011/12, VCP4/5, VCAP5-DCA, EMC CAe specializing in SAN, Linux, HA, DR, virtualization, cloud computing. Overal nuts

Location:

ÜT: 49.2271217,8.9312019

Website:
Bas Raayman's Selections From the Web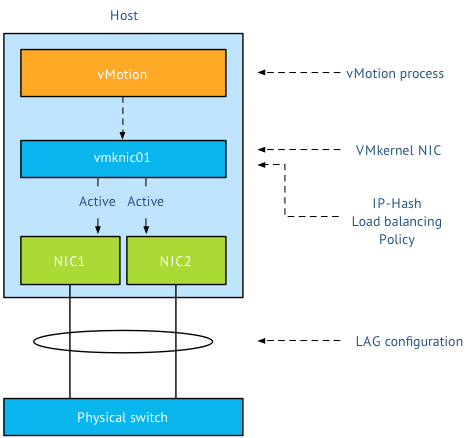 After posting the article "Choose link aggregation over Multi-NIC vMotion" I received a couple of similar questions. Pierre-Louis left a comment that covers most of the questions. Let me use this as an example and clarify how vMotion traffic flows through the stack of multiple load balancing algorithms and policies: A question relating to Lee's post. Is there any sense to you to use two uplinks bundled in an aggregate (LAG) with Multi-NIC vMotion to give on one hand more throughput to vMotion traffic and on the other hand dynamic protocol-driven mechanisms (either forced or LACP with stuff like Nexus1Kv or DVS 5.1)? Most of the time, when I'
Upcoming Events
This Week's Issue
Subscribe Now
Current Healthcare Issue
In this issue:
Healthcare CIO 20: Innovation is tough amid today's regulatory checklists. These leaders are getting it done.
Lessons Learned: Boston area CIO John Halamka reflects on the marathon bombing
Subscribe Now
Current Education Issue
In this issue:
Hacking Higher Ed: The cybersecurity challenge on college campuses lies as much with the students as with malicious outsiders.
When Education Gets Too Virtual: Students can use technology to undermine the integrity of education.
Subscribe Now
Featured Whitepapers
Featured Reports
Video