10 Unique Perks At Tech Companies
Tech companies are well represented on Glassdoor's rankings of the top beyond-the-basics perks and benefits offered to employees. See 10 of the most interesting and surprising.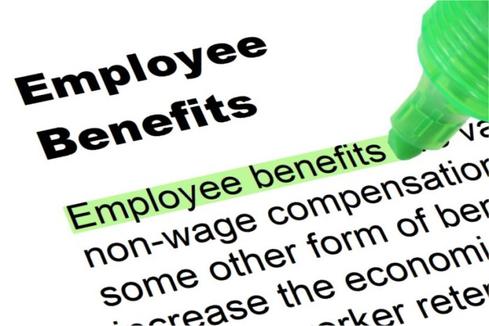 Glassdoor's annual list of the Top 20 Employee Benefits and Perks is out, and it is not surprising that the tech industry was well-represented. Of the 20 featured, 14 are from tech companies.
Glassdoor compiled its rankings by identifying some of the more unique and surprising benefits employees are enjoying at their companies based on the hundreds of thousands of benefits reviews shared by employees on Glassdoor since Aug. 2014. For our slideshow, we feature the 10 tech companies that had at least 20 benefits reviews shared on Glassdoor by employees as of Jan. 28, 2016.
[See 10 Quirky Tech Job Interview Questions That May Stump You.]
One notable thing about the perks and benefits that made the Glassdoor list is that they appear to buck the widely held perception that tech company perks are all about video game contests and well-stocked refrigerators (although there are many of those types of perks, according to the perks list we compiled last year).
Tech companies seem to be tackling work-life balance and even social justice issues with their perks. Although Pinterest and Spotify aren't included in our slideshow, because their ratings were based on fewer than 20 reviews on the Glassdoor site, they are examples of that trend. Both offer extended parental leave.
Pinterest offers three months (plus another month of part-time work to ease back in) and Spotify offers a full six months of parental leave (plus flexible hours for another month). Spotify even covers the costs of employee egg freezing and gives assistance for fertilization treatments. Other companies on the list, as you will see, are also helping new parents in big ways. Others are coming up with ways to nurture the creativity and promote the well-being of their employees.
Take a look at the following pages to see some of the creative perks and benefits that can be found at some of top tech companies, and then tell us about the perks you get in your office in the comments.
Are you an IT Hero? Do you know someone who is? Submit your entry now for InformationWeek's IT Hero Award. Full details and a submission form can be found here.
David has been writing on business and technology for over 10 years and was most recently Managing Editor at Enterpriseefficiency.com. Before that he was an Assistant Editor at MIT Sloan Management Review, where he covered a wide range of business topics including IT, ... View Full Bio
We welcome your comments on this topic on our social media channels, or
[contact us directly]
with questions about the site.