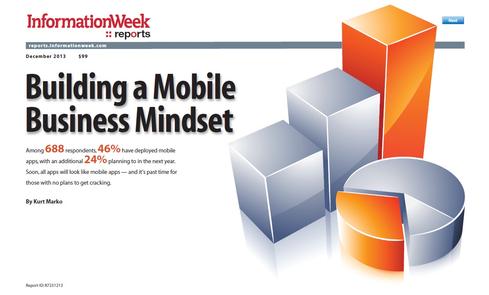 Building A Mobile Business Mindset
Among 688 respondents, 46% have deployed mobile apps, with an additional 24% planning to in the next year. Soon all apps will look like mobile apps Ė and it's past time for those with no plans to get cracking.

Audio Interviews
Archived Audio Interviews
How do you use big data analytics to drive real-world business results? At ConocoPhillips, it came down to collecting more data points, more often, and then figuring out what story the data told. Join us as we talk with ConocoPhillips CIO Mike Pfister about what people across various industries can learn from the company's analytics strategy.