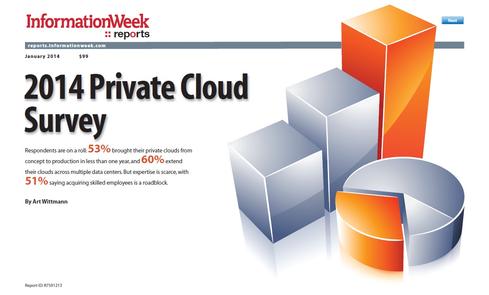 2014 Private Cloud Survey
Respondents are on a roll: 53% brought their private clouds from concept to production in less than one year, and 60% ­extend their clouds across multiple datacenters. But expertise is scarce, with 51% saying acquiring skilled employees is a roadblock.

Audio Interviews
Archived Audio Interviews
Is your IT team driving revenue? At UPMC, the No. 1 company in the InformationWeek 500, generating revenue is an explicit IT goal. Join a live chat with CIO Dan Drawbaugh on this and more.