9 Ways AI and Intelligent Automation Affect the C-Suite
AI and intelligent automation are changing the ways companies compete. Members of the C-suite need to contemplate a broader spectrum of issues than technology alone.
Today's organizations are upping their competitive game using various forms of machine intelligence. From chatbots and virtual assistants to robotics processing automation (RPA) and deep learning, businesses and entire industries are transforming the way they operate, although the results are mixed. Proceeding responsibly requires members of the C-suite to consider the potential opportunities, challenges and risks, including the impacts on people and processes.
For example, McKinsey Global Institute recently analyzed more than 2,000 work activities across 800 occupations. It concluded that 30% of what 60% of all occupations do could be automated today. Apparently, 5% of occupations could be automated entirely.
Meanwhile, more types of businesses are utilizing and experimenting with different forms of AI technology to increase sales, improve forecasting, discover the previously undiscoverable, and increase efficiencies at scale.
One of the biggest impacts AI and intelligent automation have on the C-suite is the expanded scope of responsibility: Executives are no longer responsible for only people; they're responsible for people and intelligent machines.
"That's a very different model than we've had historically," said Steven Mills, associate director of AI and Machine Learning at global management consulting firm Boston Consulting Group (BCG). "You have to understand the technology and have the ability to effectively manage it. In the end, [you] are responsible for it, including any issues or errors that happen, so you need to understand the limitations and how you have to manage the business with this new workforce. I don't think we've done a lot of work preparing for that, yet."
For one thing, AI and intelligent automation are often regarded as technology initiatives, when their transformative potential is must broader than that. "Most CIOs would say, 'I'm going to put my lead architect, technical implementation lead and a data analyst on a team," said Sanjay Srivastava, chief digital officer at global professional services firm Genpact. "I recently sat across the table from a CIO who said, 'I need a VP of HR on that team because that's one of the issues I have to solve for.' What a thoughtful CIO!"
The states of maturity vary significantly from organization to organization and industry to industry. For example, management and technology consulting firm Booz Allen Hamilton conducted a flash poll in February that showed half of federal employees participating in the poll had no awareness of automation. By comparison, four out of five employees in the financial sector reported using RPA in 2017, according to Brett Fraser, director of Automation at Booz Allen Hamilton.
Regardless of where a company is on its journey, following are a few ways AI and intelligent automation affect the C-suite.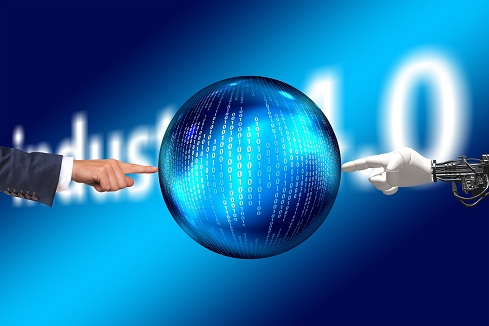 Lisa Morgan is a freelance writer who covers big data and BI for InformationWeek. She has contributed articles, reports, and other types of content to various publications and sites ranging from SD Times to the Economist Intelligent Unit. Frequent areas of coverage include ... View Full Bio
We welcome your comments on this topic on our social media channels, or
[contact us directly]
with questions about the site.