Government IT's Investment Trap
Some federal agencies are falling into the trap of investing in technology rather than IT talent, especially at budget cut time. Here's how to keep the two in balance.
CIOs excel at creating value by consolidating technologies, streamlining processes, and keeping abreast of the latest innovations. But what about the workforce that makes the IT function possible?
With limited resources and growing demands, federal agencies are falling into the trap of focusing their investment on technology rather than people. Too often, the workforce bears the brunt of cost-cutting and other austerity measures, but the whole organization suffers if the pendulum swings too far.
The 2013 Federal Employee Viewpoint Survey results, which showed a significant year-over-year decline in employee satisfaction, offer proof that the consequences of salary and training freezes across the federal workforce are severe. The current situation compelled the Senate to examine declining employee morale this spring, and Katherine Archuleta, the new director of the Office of Personnel Management, to reiterate the need to address the recent decline, vowing to "take the talent, experience and wisdom of our employees and build upon it."
[Value-based arrangements can help agencies reduce up-front investments and improve results. Read Federal IT: Pay For Results, Not Services.]
Veteran CIOs recognize that the management and development of their IT workforces is as vital to their operations as making critical IT investments. But even CIOs who have a human resources and recruiting function in place are discovering that's not always enough to address the full breadth of human capital support needed to build the leadership, talent, culture, and organizational capabilities IT departments require.
Thus, CIOs need a strategy, not just an HR function, to develop a highly skilled, highly engaged workforce equipped to deliver an increasingly complex mission with fewer resources.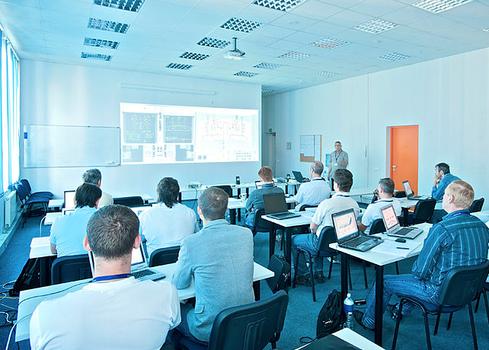 Fortunately, there are a number of approaches agencies can take to tackle current challenges with planning, training, and development, while laying the foundation for a high-performing IT workforce. Here are a few strategies agencies should consider in developing that kind of IT workforce.
1. Look strategically at talent.
Does your agency regularly assess the critical competencies and skills needed to deliver on IT priorities? Leading organizations continually analyze their workforces, and diagnose and close skill gaps, either through targeted recruiting efforts or by building on the existing workforce. Developing a database of employee capabilities and talents is essential to mining the organization for key skills and supporting internal job mobility. Proper incentives can encourage employees to move into different roles based on changing skill needs or develop more timely and relevant skills. Rotational assignments can also build a cadre of adaptable individuals who are prepared to deal with unpredictable management challenges ahead.
2. Make learning collaborative.
Do employees have the opportunity to continually learn new skills in the context of their everyday jobs? These opportunities can include learning by observing colleagues, receiving coaching from a supervisor, having access
to proven ideas and best-practices, and participating in peer-to-peer networks. The challenge that agencies face lies in transforming the inherently ad hoc nature of this informal learning into something with more structure and rigor. That's where social networking and collaboration technologies can support new ways of learning. "Social learning" enables the exchange and delivery of relevant knowledge quickly. It also brings people together -- inside and outside the enterprise -- who can generate fresh thinking and contribute to innovations.
3. Promote a culture of high performance.
Does your agency's culture inspire and reward high performance? To build and communicate core values that will improve the execution of any IT project, an agency must have a solid understanding of the culture as it exists today, and the desired culture for tomorrow. Sophisticated techniques and analytics can be used to evaluate the existing cultural attributes of an agency and support a course of action for transformation.
4. Strengthen today's leaders.
Today's IT workforce calls for skills that surpass mastery of core technologies. Agencies need savvy employees who are adept at program management, establishing productive relationships with procurement, and developing solutions with business customers and other agencies. IT leaders need to have the management skills to align priorities and shepherd resources. Strong leaders are essential to set the vision and help position the agency for future success. Many agencies are using executive coaching to build aspiring leaders, and some organizations are even establishing coaching as a core capability.
5. Develop the leaders of tomorrow.
Agencies must focus not only on building a strong leadership cadre for today's challenges, but also on developing a strong pipeline of leadership talent for tomorrow. A recent report from the American Council for Technology-Industry Advisory Council noted that organizations need to place greater emphasis on effective succession planning, and specifically in IT. Planning for the future also helps IT organizations better align training, development, and other human capital practices to establish a deep bench of leaders for tomorrow.
CIOs face unprecedented opportunities to use innovative IT solutions to meet expanding mission objectives more effectively and efficiently. An engaged, empowered IT workforce, equipped with the skills, experiences, and values that reflect the agency's priorities and mission, will be essential to realizing the potential of powerful technology.
Our InformationWeek Elite 100 issue -- our 26th ranking of technology innovators -- shines a spotlight on businesses that are succeeding because of their digital strategies. We take a close at look at the top five companies in this year's ranking and the eight winners of our Business Innovation awards, and offer 20 great ideas that you can use in your company. We also provide a ranked list of our Elite 100 innovators. Read our InformationWeek Elite 100 issue today.
Elaine Beeman leads the management consulting practice for Accenture Federal Services, with responsibility for the sales and delivery of management consulting work for US civilian, defense, intelligence, and public safety agencies. She specializes on strategy, talent and ... View Full Bio
We welcome your comments on this topic on our social media channels, or
[contact us directly]
with questions about the site.