4/15/2013
12:36 PM



Hackers Target WordPress | IT Salary Survey
MUST READ IT Salary Survey 2013: 11 Career Insights By Chris Murphy

IT salaries begin to thaw, with median pay for staffers at $90,000 and managers at $120,000.

RELATED • Geek Physique: Why IT Managers Must Get Fit • 2012 IT Salary Survey: 12 Career Insights WordPress Hackers Exploit Username 'Admin'

Thousands of WordPress sites with accounts that use the common default username 'admin' have been hacked.

Rackspace Launches Global OpenStack Expansion

IaaS provider to enlist partners to add Rackspace data center locations around the world, strengthen competitiveness with CenturyLink Savvis, Verizon Terremark.

Big Data: Start Small, Think Big

A toe-in-the-water approach to big data makes more sense than jumping in with both feet, says CEO of IT management software firm ManageEngine.

20 People Who Changed Tech: Mauchly And Eckert

In this seventh installment in our series, Howard Anderson profiles the men behind the ENIAC.

Have You Really Started A Mobile Strategy?

An app isn't a strategy.

Windows 8 Did Not Cause PC Sales Slump

Blaming Windows 8 for the PC market's ongoing woes misses the bigger picture.

FAA Dismisses Android App Airplane Takeover

Demonstrated training software exploits don't work against flight management systems installed in planes, say airline regulators and avionics manufacturers.

NCQA Tests New Healthcare Quality Measure

Unified, risk-based model of assessing healthcare performance expected to be more clinically relevant to physicians than current measures.

Distance Learning Regulation Needs Simplification, Officials Say

Former education secretary Richard Riley heads effort to make it easier for students to take online classes by standardizing state regulations.
INSIDE THIS WEEK'S ISSUE OF DARK READING

People are your most vulnerable endpoint. Make sure your security strategy addresses that fact.

Also

in the new, all-digital issue of Dark Reading: Effective security doesn't mean stopping all attackers.

Log In Or Register To Download

REPORTS & WHITEPAPERS
MOST POPULAR NEWS
RESOURCES AND EVENTS
This e-mail was sent to

EmailAddress

InformationWeek Daily

-- Published By

InformationWeek

600 Community Drive

Manhasset, NY 11030

To update your profile, change your e-mail address, or unsubscribe,

click here.

Thoughts about this newsletter?

Give us feedback.

Keep This Newsletter Out Of Your SPAM Folder

Don't let future editions of InformationWeek Daily go missing. Take a moment to add the newsletter's address to your anti-spam white list:

email@techwebnewsletters.com

If you're not sure how to do that, ask your administrator or ISP.

Or check your anti-spam utility's documentation.

We take your privacy very seriously. Please review our

Privacy Statement.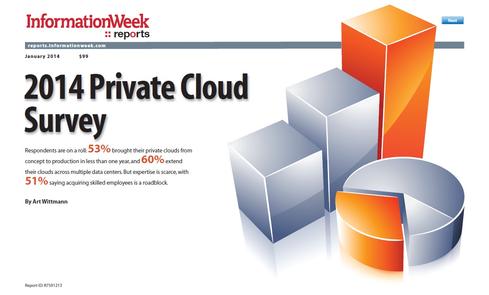 2014 Private Cloud Survey
Respondents are on a roll: 53% brought their private clouds from concept to production in less than one year, and 60% ­extend their clouds across multiple datacenters. But expertise is scarce, with 51% saying acquiring skilled employees is a roadblock.

Audio Interviews
Archived Audio Interviews
Penske Truck Leasing revitalized its e-commerce experience this year, and this session will bring you both tech and marketing executives discussing the ups and downs of its effort. Penske Truck Leasing is the No. 4 company in the current InformationWeek 500 ranking. Join us as we talk with Bill Stobbart, senior VP of information technology, and Ann Walsh, VP of interactive marketing, about what we can learn from Penske Truck Leasing's journey.



To save this item to your list of favorite InformationWeek content so you can find it later in your Profile page, click the "Save It" button next to the item.
If you found this interesting or useful, please use the links to the services below to share it with other readers. You will need a free account with each service to share an item via that service.

Tweet This