Best Practices for Implementing a Data Warehouse on Oracle Exadata
Download Increasingly companies are recognizing the value of an enterprise data warehouse (EDW). A true EDW provides a single 360-degree view of the business and a powerful platform for a wide spectrum of business intelligence tasks ranging from predictive analysis to near real-time strategic and tactical decision support throughout the organization.

Ensuring the EDW will get the desired performance and will scale out as your data grows you need to get three fundamental things correct, the hardware configuration, the physical data model and the data loading process.

By correctly designing these three corner stones you will be able to create an EDW that can seamlessly scale without constant tuning or tweaking of the system.
---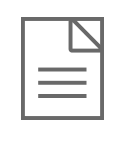 Whitepaper
Georgia Oracle Users Group
---
RECOMMENDED RESOURCES
---
---
---
---
---
---
---
---
---
---
---