CA Interactive IT Executive Series: Application Lifecycle Management Part 2
Download As organizations recover from the global recession and begin to look to more efficient and effective expansion of services provided to end-users, many organizations are struggling with how to thrive as IT environments become more and more complex. One way IT executives are addressing this, is to break down on the traditional IT silos that have hampered successful service deployment and management and to look at applications, infrastructure, and management as one organization working together to provide a real-time, visible model of what is actually happening across the IT enterprise.

In this segment, learn how to deliver exceptional quality of experience during application delivery.

Panelists at this event included: Chris Hindy - Senior Manager, Service Assurance Delivery at Research In Motion, Jim French - Distinguished Engineer, Data Center Networking at Cisco, Charlton Gronlund - Vice President, Sales Quality, Risk and Management at SAP, and Chris Cook - General Manager, Assurance CSU at CA Technologies.
---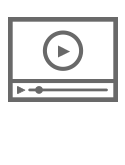 Videos
American Society for Quality
---
RECOMMENDED RESOURCES
---
---
---
---
---
---
---
---
---
---
---