Ensuring Reliable Service Delivery through Integrated Applications
Download For years, enterprises, government agencies and service providers have sought ways to effectively identify, locate and resolve the problems affecting critical business applications. One way to work toward this goal-and promote a tighter alignment between IT and the business it supports-is to closely link the activities of application performance and infrastructure management teams. To do so, application performance management teams must recommend that their colleagues in infrastructure management adopt tools that integrate with the solutions they leverage each day.

Integrating infrastructure management tools with existing application performance management solutions in this way will allow IT to promote holistic management that spans silos, enables proactive problem identification and resolution and ensures the uptime of important business services.
---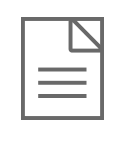 Whitepaper
American Society for Quality
---
RECOMMENDED RESOURCES
---
---
---
---
---
---
---
---
---
---
---