Four Secrets to Infrastructural Innovations
Download Over time, enterprises customize their packaged applications to meet their unique business needs, which results in code sprawl, architectural chaos and brittle applications.

Download this executive briefing to learn how current IT methodology for implementing application integrations and business process automation is failing. Discover four established patterns of innovation that help organizations avoid these negative consequences.

Learn how a shared services infrastructure using Oracle SOA Suite can replace today's IT vulnerabilities with a robust, reusable architecture that saves millions in deployment and maintenance costs and ultimately frees IT to be more responsive to dynamic business requirements.
---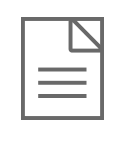 Whitepaper
Georgia Oracle Users Group
---
RECOMMENDED RESOURCES
---
---
---
---
---
---
---
---
---
---
---