Advanced Compression with Oracle Database 11g Release 2
Download Advanced Compression with Database 11g Release 2 helps you manage more data in a cost-effective manner. With data volumes, on average, tripling every two years, Oracle Advanced Compression delivers compression rates of 2-4x across all types of data and applications.

Read this white paper to learn more about how Oracle Advanced Compression can help you reduce the disk space and costs of managing large data volumes.
---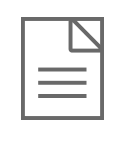 Whitepaper
Georgia Oracle Users Group
---
RECOMMENDED RESOURCES
---
---
---
---
---
---
---
---
---
---
---