IT Tipping Point for Midsized Companies: Deciding When to Move to Tier 1 ERP
Download Transitioning to a new ERP system is a challenging process. But it is nowhere near as complex and daunting as the myths that have grown up around Tier 1 systems would have it. These false perceptions are worth examining, because they distort the true cost/benefit ratio of Tier 1 systems and cloud the decision-making process.

This white paper will focus on debunking the myth that Tier 1 systems make running the business more difficult, while demonstrating that Tier 1 systems can actually make it easier for growing mid-sized companies to do the things they need to do. Read this informative white paper now to sort through the noise and get the facts about Tier 1 ERP critical for intelligent investment.
---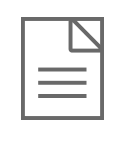 Whitepaper
Georgia Oracle Users Group
---
RECOMMENDED RESOURCES
---
---
---
---
---
---
---
---
---
---
---