State of E-Mail/Messaging Management
Download Even as the already expansive volume of corporate data transmitted through e-mail and other messaging systems grows, government and corporate regulators are dictating that companies maintain this massive amount of information longer and rapidly produce specific messages for legal and regulatory purposes. Get this CMP Research report to learn if companies are keeping up with these requirements or are drowning in the deluge?

Business today literally runs on e-mail. In the last decade, no other application has changed corporate communications as dramatically. The speed, simplicity and convenience of messaging systems made e-mail the obvious conduit for both critical business exchanges and the more commonplace ongoing dialogues that keep companies moving forward. The rapid and intuitive nature of e-mail continues to fuel the explosive growth of the medium, with IDC estimating that the number of e-mails sent grew from 9.7 billion a day in 2000 to 40 billion a day in 2006. Similarly, instant messaging (IM) use for business purposes is also taking off, with more companies putting it to work to speed internal processes and make them more responsive to customers. The downside of e-mail's exponential growth is the tremendous pressure it places on companies to administer this massive volume of stored information. Given the importance and sensitivity of the content in so many messages and the current environment where enterprises must meet a growing list of federal and state regulations, corporate governance rules and legal discovery requirements, businesses need a comprehensive storage policy and system in place that allows them to centrally, securely and efficiently manage their archived messages. How are companies doing with respect to managing their messaging systems in a regulated business world? And what kind of progress are businesses making with electronic records management as a whole?
---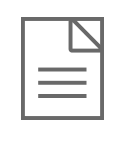 Whitepaper
American Society for Quality
---
RECOMMENDED RESOURCES
---
---
---
---
---
---
---
---
---
---
---