10 High-Tech Tools Powering Las Vegas
Las Vegas is a modern high-tech hub. Casinos depend on technology to keep guests happy -- and honest. Here's a look at some of the tech behind the magic, and the lessons that can pay off big for enterprises.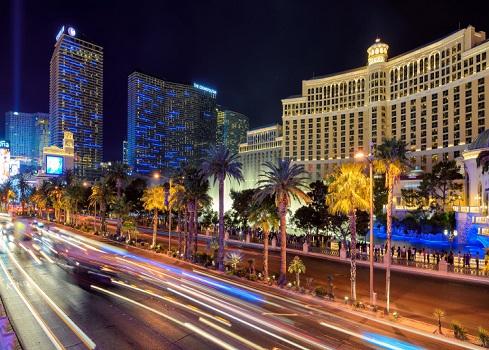 When you're surrounded by the bright lights and hypnotic sounds of Las Vegas, your mind may not first run to all the technology that makes the casinos and hotels hum with activity. But technology of the highest order is behind the scenes, or subtly on display, all around those who gamble, eat, drink, and see the shows that draw millions to "The Strip" each year.
If you're heading to Las Vegas during the first week of May for Interop, you probably understand that you'll be surrounded by technology. (Editor's note: Interop is produced by UBM, InformationWeek's parent company.)
Face it, anyone who's watched Oceans 11-17 knows how much casinos now depend on the latest high-tech gizmos to keep the money flowing and the slot machines spinning. What you might not know is how much of that technology is applicable to the enterprise (and of absolutely no interest to Brad Pitt or George Clooney).
[See Top Programming Languages That Will Future-Proof Your Portfolio.]
The technologies I'll be talking about break down into three broad functional categories: Communicating safely, getting the customer to spend more money, and preventing the customer from cheating. Your business might not have to worry about all of these issues, but there's a good chance that the solution that casinos have found to their problem might well be a solution to a problem of yours.
It's worth noting that, with one possible exception, none of these technologies are particularly exotic. There's a lesson in this. While we tend to think that innovative solutions can only be found in the newest, shiniest answers to problems, in many cases the key is using existing technologies in new (OK, and shiny) ways.
It's also worth noting that these technologies will all be absolutely unseen by virtually every visitor to Las Vegas. A couple of these items might involve components that hide in plain sight, but none of them will be obvious to anyone not incredibly familiar with their form and operation.
Which technologies are you most interested in when you head to Las Vegas? Are the reasons that you keep coming back to the city technology-based, or do you head to the craps tables for some good old low-tech fun? Which technologies are you most looking forward to seeing when you head out to Interop? There are plenty of possibilities on display.
Here, then, are 10 technologies that the hotels and casinos of Las Vegas have come to depend on. I'll see you at the end of the article for a few more thoughts and a couple of additional questions.

Curtis Franklin Jr. is Senior Editor at Dark Reading. In this role he focuses on product and technology coverage for the publication. In addition he works on audio and video programming for Dark Reading and contributes to activities at Interop ITX, Black Hat, INsecurity, and ... View Full Bio
We welcome your comments on this topic on our social media channels, or
[contact us directly]
with questions about the site.