9 'People Problems' Plaguing DevOps
When enterprise IT teams transition to a DevOps approach, they often face difficult organizational and cultural challenges.
Any DevOps expert worth anything will tell you that simply deploying DevOps tools will not transform your IT group into a DevOps team. Instead, you need to make a true cultural change within your organization.
And unfortunately, changing people is far more difficult than changing technology.
When they first begin implementing DevOps, most IT teams run into challenges related to their culture and/or the structure of their organization. These obstacles can make it difficult for organizations to achieve the agility and the cooperation between development and operations personnel that are the hallmarks of the DevOps approach.
Fortunately, these hurdles can be overcome. And organizations that successfully resolve these issues see significant benefits as a result. In the Interop ITX 2017 State of DevOps report, organizations that had successfully transitioned to DevOps said they experienced increased collaboration (46%), faster software deployments (39%), less time spent on application maintenance (39%), improved application quality and performance (38%), reduced costs (25%) and increased revenue (20%) as a result.
This research and other vendor-sponsored surveys highlight some of the most common "people problems" experienced by organizations that are transitioning to DevOps. The slides that follow delve into these issues, as well as presenting some common techniques for overcoming these challenges.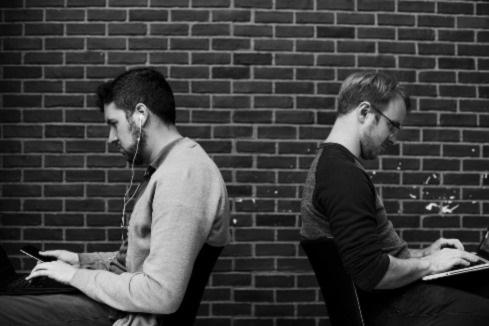 1. Lack of Expertise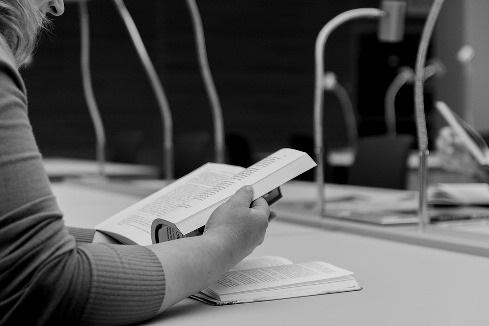 In the Interop survey, organizations that were not planning to adopt DevOps were asked to name the top reasons why they weren't planning to adopt DevOps methodologies or tools. Nearly a third (31%) of respondents said a lack of expertise was preventing DevOps adoption. In the same vein, when IT decision makers were asked to name the major challenges to implementing a DevOps strategy in their organizations, 23% said that they lacked the right skills within development and operations.
For organizations that find themselves in this situation, taking advantage of one of the many DevOps training programs available might help them remedy the lack of skills on their teams. Or they may choose to hire new personnel who are already familiar with DevOps.
2. Organizational Complexity
Another DevOps challenge, cited by 22% of respondents in the Interop survey, is organizational complexity. Most enterprises, especially those with very large IT teams, have an existing hierarchy that was designed to accommodate traditional waterfall development practices. Often, even job titles and job descriptions within the IT department promote the creation of siloes that separate development and operations.
Because it is difficult to change this built-in organizational structure all at once, many experts and DevOps consultants recommend experimenting starting with a small-scale DevOps implementation that involves a small portion of the IT staff. After that smaller team finds DevOps tools and processes that work well for their organization, they can then scale up the DevOps initiative to encompass more team members.

3. Poor Leadership
DevOps vendors Puppet and DORA published a separate 2017 State of DevOps report, which found that DevOps teams are most successful when they have "transformational leadership" committed to the DevOps approach. It defined transformational leaders as those who exhibit vision, inspirational communication, intellectual stimulation, supportive leadership and personal recognition. It found that high-performing teams were most likely to have transformational leaders and low-performing teams were less likely to have them. It concluded, "It is far easier to achieve success when you have effective leaders lending their support."
But the report also cautioned, "We found evidence that the presence of leaders with transformational characteristics is not enough to achieve high DevOps outcomes. . . . Leaders cannot achieve DevOps outcomes on their own. DevOps success also depends on a suitable architecture, good technical practices, use of lean management principles, and all the other factors that we've studied over the years."

4. Lack of Independence
Another key finding from the Puppet and DORA report was that DevOps teams are most successful when they have a high degree of autonomy. It found that teams are most likely to achieve their continuous delivery goals when they have the ability to make large-scale changes to systems, complete their work and deploy their applications without having to get permission from someone outside the team. On the flip side, organizations that had to meet requirements imposed by people outside the team often created "products that don't actually delight and engage customers, and don't deliver the expected business results."
The report added, "Our analysis showed that a team's ability to try out new ideas and create and update specifications during the development process (without requiring approval from outside the team) is an important factor in predicting organizational performance, as measured in terms of profitability, productivity, and market share."

5. Inflexible Processes
In a survey conducted by Coleman Parkes Research and sponsored by CA Technologies, 29% of business leaders pointed to "processes that are too rigid" as a key obstacle preventing their implementation of DevOps. Any DevOps implementation is going to require that teams do things in new ways and that they have the flexibility to eliminate or modify processes that are not furthering the goals of the DevOps initiative.
That's probably why 39% of respondents in the Interop study said that they planned to redesign processes to drive the DevOps approach in the coming year.

6. Lack of Alignment
Another big DevOps obstacle is a lack of organizational alignment between the development and operations groups. In the Interop survey, nearly a quarter (23%) of respondents said that a major challenge to implementing DevOps in their organizations had been that "roles and responsibilities across development and operations are not aligned."
Achieving DevOps success may require difficult structural changes — like redefining roles and responsibilities and redrawing the org chart. However, making sweeping changes all at once may not be the best approach for large teams. Again, starting with a smaller team and then scaling up gradually may make the transition to DevOps more tolerable for team members and ultimately more successful.

7. Resistance to Change
On any team, some individuals will be more willing to try something new than others. This might be because of their personalities or because a particular person has a vested interest in maintaining the status quo. The CA Technologies survey found that 34% of IT leaders believed that "culture and mindset/resistance to change" had been a major obstacle to DevOps adoption.
For these organizations, experts recommend communication about the potential benefits of DevOps, as well as the use of change management strategies to build consensus before and during the transition to DevOps methods.

8. Lack of Knowledge Sharing
One of the hallmarks of DevOps is that development and operations personnel communicate and collaborate very closely. However, achieving this close working relationship can be difficult if organizations don't have tools and processes that promote collaboration. A survey conducted by vendor Atlassian found that 80% of organizations share some tools between the development and operations teams — a good first step towards collaboration.
However, most companies did not yet have tools that made it easier to share knowledge among the two groups. "Only 17% of companies reported having open information available to cross-functional teams in dynamic formats like wikis and chat rooms, while the vast majority indicated that information is shared only when requested, and only in static formats," the report said.

9. Siloes
The DevOps philosophy aims to break down existing siloes and barriers within IT teams. However, sometimes companies that are transitioning to DevOps have found that they have inadvertently created new siloes. These organizations created small teams to experiment with DevOps, but then they failed to scale up. As a result, the overall benefit of DevOps remained small and isolated within that smaller group.
The CA Technologies report noted, "While DevOps use continues to grow, it is usually only implemented in pockets of the organization. This leads to little cross-fertilization of knowledge and best practices. To be truly effective, a 'DevOps mindset' must be embedded in the culture of your IT function."

Cynthia Harvey is a freelance writer and editor based in the Detroit area. She has been covering the technology industry for more than fifteen years. View Full Bio
We welcome your comments on this topic on our social media channels, or
[contact us directly]
with questions about the site.