If you work for a big company, you know how frustrating it can be to keep track of all the different systems and applications you need to do your job. Where do you go for your expense reports, your performance review, your GDPR compliance training, your open enrollment? What if you haven't been to that particular application in several months and don't remember your password? Do you have to go to a different application or maybe open a service ticket with IT to reset your password for the first application? How many hours have you wasted navigating to the right places and figuring out again how they work? Some days can make you feel like the people at the beginning of an informercial.
For some companies' employees, help may be on the way in the form of artificial intelligence's most friendly interface, the chatbot.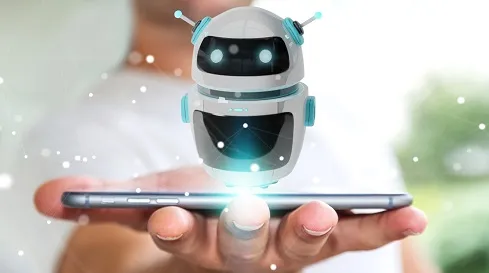 That's what Liberty Mutual set out to do for its more than 50,000 employees a couple years ago. This global insurance company is in the business of offering car, homeowners, workers' compensation, general liability, and many other types of insurance products and services.
The company's tech workers had been bringing back ideas from hackathons to improve operations in the office. One of the ideas was to use a chatbot to make it easier for employees to navigate the company's many human resources and other systems.
Gillian Armstrong, cognitive technologies technical lead, manages the chatbot project for Liberty Mutual and said her team of three was assembled about 18 months ago to look at advanced technologies such as machine learning, natural language processing, sentiment recognition, and related technologies, and how they might be used to improve the employee experience. Armstrong's expertise was in the HR and other applications at the company, focusing on the intelligent workplace. She has worked in the software area of IT for about 14 years, she said. The team also included a cloud architect with an interest in cognitive technologies and another developer who had worked on a chatbot during a recent hackathon.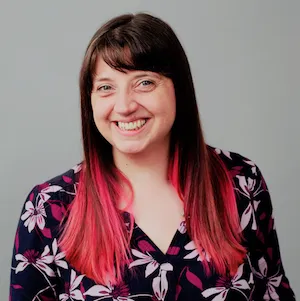 Armstrong said the team wanted to start with conversational technologies because "we thought it could bring real value quickly."
Armstrong's group started by building notifications into the employee productivity suite. These notifications include approvals, compliance tasks and training tasks, asset verification, and other administrative tasks and issues, Armstrong said.
Once the notifications were in place, the team set about to create the chatbot.
"One of the big drivers in moving to artificial intelligence has been the proliferation of services available from big companies," she said. "They are all offering APIs you can use out of the box."
Armstrong's team looked at those vendor offerings, at open source technologies, and at the build-your-own path.
"We found that there's a lot of pros and cons to every single one," she said. Most vendors in the field are also about equal. "We've seen one vendor will get ahead and then someone else who was behind will jump in front."
Early to the bot movement
At the time, Armstrong's group elected to go with Amazon's Lex, the conversational engine behind Alexa. Lex was in the preview stage back when Liberty Mutual started working with Amazon.
"That meant we could work directly with their team and give them feedback," Armstrong said. Lex has become much more popular since then, but that early feedback was important in the development of Liberty Mutual's chatbot. Armstrong said that the amount of training data that Amazon had to apply to the conversational interface was also really important to Liberty Mutual's development.
The team rolled out the text-only chatbot to employees as part of the productivity suite about a year ago, according to Armstrong. The goal was that it would be more like a friendly coworker than an AI. Armstrong said the group chose to make the bot text-only because of the open office designs that are popular in many locations today. Imagine multiple people verbally conversing with their individual bots. It might get pretty loud.
The bot lets employees ask questions, such as "how many vacation days do I have left," (or how many "holiday" days do I have left if they are in Europe), and initiate actions, such as opening a help desk ticket. It can help with mundane service desk tasks, too, such as password resets.
Real benefits
One example of how it has saved time comes from a problem that mobile users encounter. They either lock themselves out of their phone or they need to register it. Armstrong said it takes people about 15 minutes to deal with that issue by calling the help desk. With the chat bot that task is reduced to two minutes. Employee satisfaction has gone up. And they aren't the only ones happy about the change.
"The help desk is delighted," Armstrong said. "People aren't sitting in a queue, waiting to talk to them."
Among the more common non-work-related requests are "Tell me a joke" and "what time is it?" Armstrong said the chatbot advises employees to ask one of their friendly coworkers for a joke instead, promoting human interaction and perhaps ensuring that the office comedian's job will be stable for the next few decades.
Armstrong said her group used Node.js for the bot programming, and the bot works with the Lex engine in the Amazon cloud. Amazon charges for the service based on usage.
The project has been so successful that Liberty Mutual has rebuilt the chatbot for commercial release and is offering it as a SaaS product/service at Workgrid.com.
"In a few years, we'll all have digital assistants to take care of the little bits and pieces for us," Armstrong said.
For more about chatbots and AI, check out these articles.
9 Ways AI and Intelligent Automation Affect the C-Suite
Conversational AI's Challenge: Understanding Human-Like Context