The days of planning and implementing those first AI and automation pilots are pretty much over at many organizations. But while enterprises may have figured out the pilot phase of these technologies, they haven't achieved the game-changing benefits yet because putting automation and AI into practice across the entire organization is still a challenge.
How do you make the new technology work with your ERP systems and your other processes? How do you integrate automation and AI with your existing IT infrastructure? The struggle is real.
A new survey from consulting firm PwC found that only 23% of business leaders are using both big ERP and small automation sprints in their automation strategy. That's a missed opportunity, according to PwC. The benefits of automation and AI come from automation of core platforms like those already running in enterprises. PwC says that spreading automation in this way to enable standardization and control boosts efficiency.
That's what most businesses are planning to do. The PwC web-based survey of 775 business leaders found that 84% said they needed to scale their AI and automation by 2022 in order to stay competitive.
But it's not a leap that many companies have been able to make. Yet.
"Everybody has done successful pilots," Kumar Krishnamurthy told InformationWeek. Krishnamurthy is a practitioner in PwC's strategy consulting group. According to Krishnamurthy, it's no big surprise that AI and automation pilots typically succeed.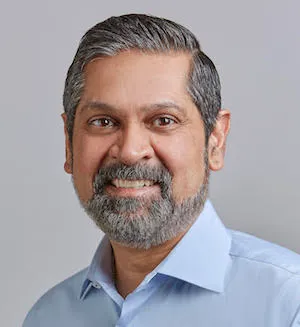 "The pilots are always successful. You have your best talent on it," he said. "All the focus and attention are on the pilots. But from the pilots to scaling -- that's where companies struggle."
Krishnamurthy argues that scaling the technology is the most important part of the process, because it's where the organization starts to realize the benefits. PwC estimates that organizations can achieve productivity boosts of 30% to 40% from scaling this technology.
So how do you get from pilot to scale? There are any number of challenges along the way, including finding the right talent, putting the technology in the hands of workers, getting workers to use the technology, and rolling out all these big changes quickly to an entire organization.
Krishnamurthy offered a few recommendations to enterprises embarking on scaling automation and AI. First, line up "a strong change agenda" In order to close the divide between "the innovation curve" and "the adoption curve." You also have to assess the entire organization to see how your employees say they work.
Reframe the conversation to ask how work will be done in the context of how you deliver your value as an organization, Krishnamurthy said.
"Do not be bound by a project mindset," he said. "Be bound by an outcome mindset."
Finally, he said, focus on thinking about decision automation versus task-level automation.
Organizations may find some resistance to implementing these technologies at scale. The potential for job loss remains a big concern among workers whose organizations are implementing these technologies. Krishnamurthy acknowledges that these technologies will eliminate some of the jobs that exist today. But they will also create some jobs, too.
These technologies "are only powerful when you have the right balance between human and automation," he said. These technologies will require people to change. There will be a level of technical expertise that is required in the workforce. Employees will need to start using some newer tools, for automation and decision making.
"You will need to be a deep generalist with a broad perspective on things," he said. "It's not about being an expert in one area but integrating expertise in a set of domain areas."
For more on transforming the enterprise, read these stories:
Doing Digital Transformation Right
How Autonomous Systems are Impacting IT
8 AI Trends in Today's Big Enterprise