A data analytics program can be an engine that fuels digital transformation projects and operations, helps you better engage with customers, and uncovers insights that lead to that next revenue stream. These programs have become of strategic value to organizations and essential components of digital transformation efforts.
Whether you are just starting with a business intelligence program or you are looking to add advanced technologies such as machine learning and artificial intelligence to your existing program, it's important to do some research before you invest time and money.
The best place to get real world insights is from people who have been there and done that.
One place you can find those people is at the Data & Analytics Track at Interop ITX in 2018.
"All the speakers on the Data & Analytics Track bring real life experiences of working with these technologies and delivering successful business value with data," said Karen López, chair of the Data & Analytics Track for Interop ITX 2018 and a data and analytics architecture expert and consultant with the consulting firm InfoAdvisors. Data pros and IT pros alike should consider this an opportunity to bring their questions and get a serious reality check on their programs.
The track also gives organizations a chance to look at the topics around data and analytics in the context of other key technologies that are moving organizations forward, such as the cloud and devops.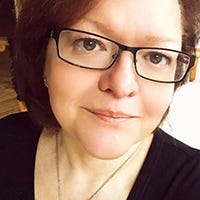 "Now that all these things have come together, we are able to unlock the value in the data we already had," López said. For instance, the cloud has enabled organizations to access computing-as-a-service and technology-as-a-service rather than buy five big expensive servers for data analysis.
InformationWeek spoke with López about some of the key areas of focus and concern for data and analytics in the years ahead, and how IT managers should proceed.
Whether you are an IT pro or a data analytics pro, López said the top three areas of focus are the same -- data security and privacy, data integrity and quality, and enabling new technologies such as machine learning and AI. All these areas involve tradeoffs, López said, and all require a real look at the costs, benefits, and risks.
Data Security and Privacy
This is a top concern in 2018, in particular because of the new European privacy law going into effect in May. While the new rules come from Europe, they impact organizations globally. Formally known as the General Protection Data Regulation or GDPR, this set of rules includes stiff fines and penalties, so organizations to should pay close attention to compliance efforts.
Data Integrity and Quality
You cannot make strategic decisions if your insights are based on data of questionable quality and integrity. As volumes of data grow, the quality of the data must meet the same high standard that it always has. Data quality is really the foundation of your data and analytics program, whether it's being used for reports and business intelligence or for more advanced AI and related technologies.
AI and Related Technologies
AI gets lumped together with many different related technologies including machine learning, deep learning, neural networks, cognitive services, and more, López said. These technologies are at the leading edge right now and on the wish lists of many CEOs. The Data & Analytic track will also include updates for attendees looking to incorporate these technologies. Attendees will get a sense for how to support these efforts within their organizations.
López added that one of the advantages of learning about data and analytics at an IT industry conference such as Interop ITX is that it brings together many disciplines -- something that's not available at many other events. For instance, attendees can learn about cloud, devops, networking, leadership, and other topics. In an era when all these technologies intersect, there's a great deal of value in tackling these topics as part of each other.