Analytics Power QIAGEN's Digital Strategy
Pharmaceutical and laboratory company QIAGEN has deployed a set of algorithms designed to tap into big data sources and highlight new customers and sales opportunities.
QIAGENis a Germany-based pharmaceutical firm whose thousands of products are sold to customers in more than 100 countries. Noting biotech's trend toward e-commerce, QIAGEN opted for a digital growth strategy directed by data-driven insights in the form of an insight-delivering app store it calls the Sales Cockpit.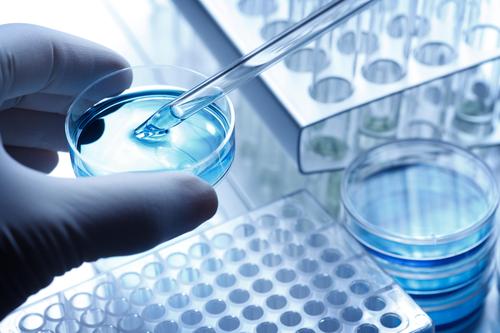 In an email exchange, Christian Schillinger, QIAGEN's head of analytics, explained the Sales Cockpit as "a set of semi-intelligent algorithms looking automatically for new insights." Because it doesn't need manual intervention once it is set up, it frees the analytics team to "focus on new ideas to both increase sales and reduce sales reps' time."
Achieving that level of automation called for overcoming three major challenges: putting together the team to build it, getting the change management to work through a new direction for the company and building the technology platform.
The algorithms of the Sales Cockpit work off a number of different data sources. "We use the open source pipeline tool Luigi originally developed by Spotify to manage all data streams," Schillinger says." That includes both data in the public domain and specialized data from services like, Biointelli, which provides proprietary algorithms that relate to big data analysis and databases for the life sciences industry.
To find the right people to form the analytics team that would build the platform, QIAGEN started with the team leader, Schillinger who had a very strong analytics background after spending three years at eBay as the quantitative research and analysis manager. Schillinger then pulled together a multinational and diverse team of digital natives that includes physicists, mathematicians, and statisticians. That brought in the technical skills needed for the project. But there still was the hurdle of cultural change.
The company mindset had to shift from sticking to what it had been doing for years to embracing data-driven decision making. The way it pulled that off was by getting the pertinent business people to recognize and be involved in understanding the data advantage and initiating change management. They also kept business people in the loop by creating a cross-functional team that included IT people with a strong understanding of business goals. That's consistent with what Dean Abbott said in Predictive Analytics: Data and Retail Expertise: You need to bring together "good data, advanced analytics, and domain expertise."
When it came to building the technology platform, the analytics team capitalized on its experience with open-source tools like PostgreSQL, Python, and Java in developing the prototype without having to invest a huge amount of money. A unified analytics data base combined relevant data sources with particulars about customers purchase history and data about customers.
Data that impacts industry and its customers also entered into it, including biotech domain knowledge, funding data (e.g., awarded grants by the National Institutes of Health), published articles, and relevant company websites.
A number of algorithms were designed to extract actionable insights and direct them into the corresponding app available in the Sales Cockpit. I asked Schillinger for examples of actionable insights that came through these apps. He answered, "One of the most successful apps identifies potential new customers, including contextual information about their research area, awarded grants' volume, and what kinds of products their peers purchased using the same workflow." Based on such app discoveries, "a lead is directly created in SalesForce." With that information brought to their attention, sales reps can find out which products it makes sense to offer their customers, even if they haven't ordered them from QIAGEN before.
In that way, the data analytics is not just reactive but proactive.
We welcome your comments on this topic on our social media channels, or
[contact us directly]
with questions about the site.