Two of the most frustrating aspects about being a consumer of the US healthcare system involve trying to find out about how much a particular medical procedure really costs, and how to compare one provider to another in terms of quality and expense. In fact, there's so much variation and uncertainty that the New York Times did an entire series of articles on it.
Fixing that problem for consumers of the healthcare system is part of the impetus behind the Blue Cross Blue Shield Association (BCBSA)'s Axis big data initiative. BCBSA is the federated association for 36 independent, locally operated Blue Cross and Blue Shield companies. Last week, the initiative hit a major milestone, with BCBSA announcing that all member companies are now committed to contributing their healthcare cost and quality information to Axis.
[Looking for more big data analytics projects that do good? Read Amazon Cloud Analytics Help Researchers Fight Famine.]
"We've got quite a repository of data," BCBSA CIO Doug Porter told InformationWeek in an interview. Just how much data?
What Is the Scope of the Data?
With all 36 members now contributing data, the entire repository reflects more than $350 billion in annual claims, 36 million provider records, and more than 700,000 BCBS patient reviews. The organization says this volume of data makes BCBS Axis the healthcare industry's largest aggregated data resource, and the only one that includes information from every zip code in the US. BCBSA's member companies collectively provide healthcare coverage for more than 105 million members, or one in three Americans.
BCBSA's Axis project got its start about two years ago when the organization's board asked for an assessment of data as a strategic asset for its member companies, BCBSA chief strategy officer Maureen Sullivan told InformationWeek.
Even before all 36 members began contributing their data, the organization was using the data it already had to create applications and services for customers.
CIO Porter told Information Week about some of those apps in an interview.
Axis Applications at Work
BCBS Axis is creating a reference tool that will provide price points on medical procedures for particular geographies. What does a knee replacement procedure cost in suburban Chicago, for example, and who are the best providers?
This Axis application for cost and geographies will not only look at the price of the procedure itself, but will also bundle in the cost of pre-procedure appointments and post-procedure follow ups, providing a realistic total cost price reference.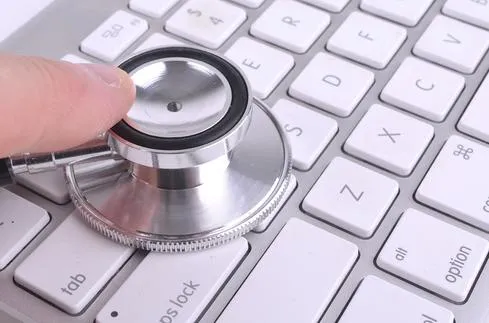 Porter was quick to point out that it's not all about costs, either. Quality is the other key aspect of the Axis initiative. BCBSA has collected information about the quality of physicians and facilities, and about other things. For instance: What are the re-admission rates or infection rates for patients at a particular facility? Axis's data includes that type of information, too.
Analytics and Wellness
Member organizations are also very interested in wellness information, Porter said.
"The plans and accounts are looking for anything that will drive engagement in healthcare before people even need it," he said. "Anything around wellness, and the use of healthcare systems that can manage costs."
Now that all 36 BCBS member organizations are contributing data, even more projects are underway to get value out of that data, and others are in the planning stages.
"[Organizations] are busily making [these tools] available to their members," Porter said. "Every plan makes the decision of what applications they want to make available to members. All are fueled through a Web service that comes back and consumes our information on a national basis. We've built this private Blue cloud with these Web services, and we allow specific applications to access it."
BCBSA is hosting the cloud itself.
"Between now and the beginning of the year you will see more and more of these applications come online," Porter said.
What's Next?
Porter said that BCBSA continues to test out ideas about new applications it can offer to member companies and their customers.
"If they have an idea, they can test it and potentially turn it into the next set of Web services -- the next thing accounts are looking for," he said. "They could share it with other Blue plans."
That research is already going on, Porter said. "There are some things where we are taking an industry leadership role."
For example, perhaps a particular national employer is finding a larger than normal percentage of its employees being diagnosed with some form of skin cancer, Porter said. Empowered with that data, an employer can connect its workers with information about preventative measures and potentially reduce health effects and costs.
One of the research projects underway looks at cardiac incidents in women, Porter said. Researchers are hitting the data to find out why some women who have experienced heart attacks don't follow up with further medical care. "Those are the types of things that we wrestle with," Porter said. "That one is still in production."
As Individual Blue Cross Blue Shield companies get customers online with the applications and tools made possible by Axis, they're only at the early stages of tapping the power and scope of what Axis may ultimately be able to accomplish.
"We are unleashing data that others only wish they had," Porter said. "We have a data set here that is really powerful. We've decided to unleash it to the consumer and those making decisions on care."