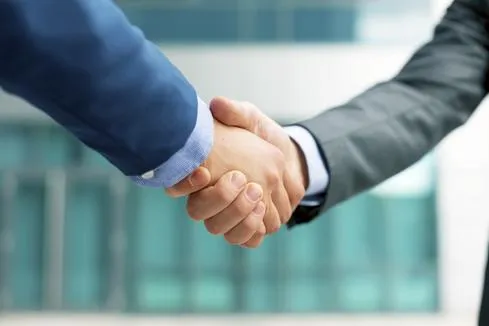 Apple, Microsoft, IBM: 7 Big Analytics Buys You Need to Know
(Click image for larger view and slideshow.)
Cloudera, Hortonworks, MapR, and Tableau were of course among the big data giants at Strata + Hadoop World in New York this week. Then there was Intel. Some may wonder why this tech giant known for its processor chips would have any kind of presence at a big data event.
Ron Kasabian, general manager of big data solutions for Intel's Datacenter and Connected Systems Group gets that kind of question a lot. He was meeting with business partners at this week's event in New York and made time to talk to Information Week about Intel's Trusted Analytics Platform, or TAP, and also about why Intel is so interested in big data.
The answer is simple. The more big data projects that are out there, the more servers that are sold and the more server chips Intel will sell, Kasabian said. Intel has an interest in ensuring that big data takes off faster.
That's why the company started to develop its own Hadoop distribution a few years ago -- an initiative it ultimately scrapped because other companies were further along in their development. Instead, Intel opted to invest $740 million in one of the Hadoop distribution companies, Cloudera, in which it took an 18% stake.
Since then Intel has exposed some of the security features in its silicon to Apache Hadoop and made an effort to participate in the open source platform's development. Kasabian told InformationWeek that everything Intel co-engineers with Cloudera will be contributed to the broader open source platform.
Big Data Play
Intel is committed to the idea of open source for TAP for a few reasons. The company is not interested in becoming a software vendor that sells licenses. Also, Intel believes that open source backed by a big name like Intel can accelerate the big data market faster."
"A lot of these analytics companies are small startups," Kasabian said. "Nobody knows who to make the big bet on or even who is even going to be around in a few years. That's the promise of open source."
TAP takes it all a step further with a goal of making it easier for organizations to create big data applications.
"How do we enable developers to develop applications faster and easier," Kasabian asked. "It takes 15 to 20 pieces of software to create a new solution. It's really complicated to stitch this together. But we are trying to make it easier."
That's the idea behind Trusted Analytics Platform, which Intel announced it would take open source in August at the Intel Developer Forum. The key word is "platform."
TAP pulls together all the different layers of software and tools that are required in a big data application development effort. The platform approach is designed to broaden the field of users who can develop big data applications.
Pilot projects of TAP include a handful in the healthcare space, at Penn Medicine, Icahn School of Medicine at Mount Sinai, and one at Oregon Health and Science University called the "Collaborative Cancer Cloud." The Cancer Cloud project allows hospitals to securely share patient genomic data and other health data to look for new ways of determining overall health and potentially finding lifesaving discoveries.
[Check out more news from Strata + Hadoop. Read Hortonworks Aims To Make Hadoop Easier To Use.]
These are early projects. Kasabian estimates maybe 1% of users can create big data applications today. His hope is for TAP to expand that field to 5% of users.
That's still not a very big number. Organizations will need help with their big data efforts. In order to nudge that along, Intel announced a few other initiatives this week at Strata + Hadoop.
First, Kasabian said, Intel will partner with systems integrators that will develop TAP practices and be able to assist their customers with big data projects and initiatives. Initial system integrator partners include Accenture and Infosys.
Second, Kasabian said that Intel will be partnering with second tier cloud service providers, and the first ones are Rackspace and OVH.com.
"We view our role as a shepherd," Kasabian said. "Because it is new we need to make sure people understand what it is and how to get value out of it."