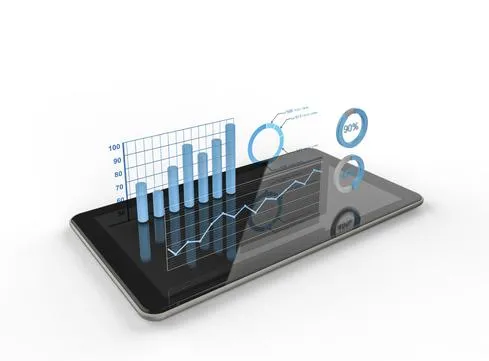 10 Data Visualization Tools To Bring Analytics Into Focus
(Click image for larger view and slideshow.)
The drive to enable more self-service analytics for business intelligence users is certainly not news. The trend toward enabling self-service has been underway for quite some time. Indeed, Forrester Research said in a blog post that it wasn't news back in Feb. 2015.
It used to be a lot easier when business intelligence users were only looking at limited data sets such as those from the ERP system or relational databases. Now, with the influx of new data sets, including unstructured data, from social media and email, to name a few, the possibility of gaining greater insights is huge -- but so is the challenge.
Business intelligence tools weren't designed to point to these kinds of data. The situation left data engineers and data scientists in the middle, needing to process query requests for BI users. But, as has been widely reported, these high-level data pros are in great demand, they're expensive, and they're hard to find.
These are reasons that organizations are still talking about bringing self-service queries and analytics to business users. As the complexity and volume of data increase, these self-service solutions need to evolve to accommodate both.
The need has created a demand for tools such as Presto, Impala, and Spark SQL that process SQL-type jobs on Hadoop data -- and for tools like those from AtScale that sit between the BI user and the Hadoop cluster.
Many organizations that InformationWeek has interviewed recently have identified the creation and improvement of systems that enable self-service queries and analytics to be a priority.
For instance, audit recovery firm PRGX recently told InformationWeek in an interview that it wants to democratize its big data project. The company is working to "open it up and add much more self-service, and have the senior audit staff being able to work directly with the data on the cluster," said Jonathon Whitton, PRGX's director of data services.
Real estate managed services firm JLL recently introduced its RED platform-as-a-self-service tool for the company's clients, enabling them to view data visualizations to better identify the opportunities represented in their data.
Netflix, a company greatly admired for its leveraging of data, offers its users something called a Big Data Portal. This tool is a web browser interface that lets users more easily query and explore the data in the entertainment company's catalog of data lakes and data warehouses. The company showed off the current version of this tool in September during the Strata + Hadoop event in New York.
Netflix's Big Data Portal started out without much behind it, but the data team added more functionality to the tool over the years. Now users can access Redshift, Teradata, and all the other data warehouse platforms in the company. They can also view data dependencies, letting them see all the jobs downstream and upstream. Plus, users can subscribe to auto notifications.
Also, vendors are experimenting with new interfaces that could make business intelligence tools even easier for users in the years ahead. For instance, Microsoft has integrated its Cortana digital assistant, its AI front-end, to its Power BI backend of business information, providing a way for business users to use voice and natural language for queries on company data.
[Are you ahead of the game or just trying to keep up? Read 10 Strategic Tech Trends for 2017: Gartner.]
This may not be widespread now, but Gartner VP and distinguished analyst Merv Adrian wrote in a blog post last week from the Gartner Symposium that he was asked by clients for the first time about artificial intelligence-business intelligence, or "AIBI -- intelligent, conversational front-ends for analytics that do more than just provide natural language." Clients also asked when this type of BI will dominate the market.
That leads to yet another reason IT organizations should prioritize projects that link business intelligence to big data with self-service tools. It's always better to show than to tell.
If you give business leaders the tools and dashboards that show them the value of your big data and business intelligence investments, these executives are more likely to be inclined to protect the budget to invest in these projects.