Chief data officers (CDOs), originally hired to oversee data governance, data quality, and regulatory matters, are now finding themselves on the frontlines of the analytics revolution, showing their organizations how data gathered from a rapidly multiplying number of endpoints can boost both growth and revenue.
Valerie Logan, a Gartner research director, recently observed that by 2021 the office of the CDO will be seen as a mission-critical function, comparable to IT, business operations, HR, and finance, in 75 percent of large enterprises.
"Most organizations are realizing that data — the data they have and how they use it — will be a key competitive advantage for them," said Shervin Khodabandeh, a partner and managing director with global management consulting firm Boston Consulting Group. "They see their competitors in their own sectors, and exemplars such as UPS, USAA, PayPal, Starbucks, Capital One, and more in other sectors, winning share and displacing others by better leveraging data."
Consider, for instance, the value data plays for a pharmaceutical company or a financial services institution. "Their data is critical not just to their success but to their very existence," noted Cliff White, CTO of Accellion, a secure file sharing service provider. Intellectual property, clinical trial data, customer data, contracts, patient information, IoT data and other forms of information bring knowledge and understanding to fundamental business operations. "Having this understanding provides a competitive advantage and fuel for growth," White said.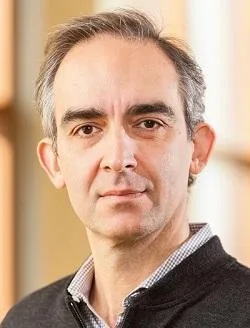 Ensuring that data of all types is put to good use requires the enterprise-wide organization and governance that's best provided by a CDO. "Without these (attributes), the strategic investment in analysis and reporting is complicated," observed David Stonehouse, global consulting service leader at Rockwell Automation, a provider of industrial automation and information products. "For instance, manufacturing facilities often build solutions locally, which can lead to the adoption of different standards," he explained. "Once you scale up to the enterprise level, those local systems can provide inconsistent data or values to an ERP or other enterprise level systems."
Fighting for survival
In today's highly competitive business world, appointing a CDO is widely viewed as a critical survival tactic. "Organizations are moving away from traditional business processes and embracing digital transformation to become more competitive," said Mark Bregman, a senior vice president and CTO of storage and data management services provider NetApp. "Companies are transforming systems, models, processes and architectures in order to create new revenue streams and open up new service offerings."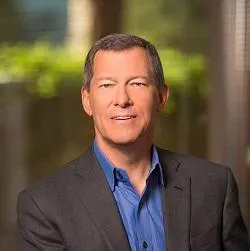 Besides ensuring that data governance and reliability benchmarks are established and running properly, a CDO must confirm that all functional groups, operational applications and analytical applications are accessing information from a single source of truth. CDOs are also expected to promote and manage a wide range of organizational initiatives. "Compliance teams may expect the CDO to help them meet new standards like the General Data Protection Regulation (GDPR), while marketing teams may expect the CDO to help them understand their customers and accounts better and incorporate advanced analytics and machine learning technologies to make better decisions and drive sales," explained Anastasia Zamyshlyaeva, chief architect at data management and analysis service provider Reltio.
While enterprises that are highly data dependent are most likely to see immediate benefits by hiring a CDO, virtually any business of significant size should be thinking about adding the role, even if it's combined with a CIO or CTO title at first. "The top companies of the next 10 years will treat data as a foundational advantage, so it's not too early for anyone to address the need for a CDO," advised Doug Bordonaro, chief data evangelist at analytics platform provider ThoughtSpot.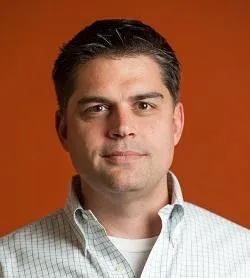 An evolving role
The CDO role is evolving along with industry's need for ever more data. "Ten years ago, big data was just an idea, not a driving force that is shaping today's businesses," Bregman said. "Once enterprises began to understand how they could derive value from data, the role of the CDO was either created or elevated within an organization to become one of the drivers of digital transformation."
As enterprises strive to become more data driven, they are looking for CDOs who can oversee critical data governance and data integration/management issues, yet can also deftly turn data into fresh revenue streams. "Cloud-based data as a service is helping these CDOs easily monetize their data and even become data brokers," Zamyshlyaeva observed.
Citing a recent Gartner report, Zamyshlyaeva noted that only 10% of CEOs say they are monetizing information assets by bartering or selling them outright. "That number, fueled by modern data management technology, is sure to grow in the coming years," she said. "However, CDOs tasked with thinking about how to monetize their corporate data assets first need to ensure that their data is clean and reliable, with privacy, audit and licensing controls [in place]."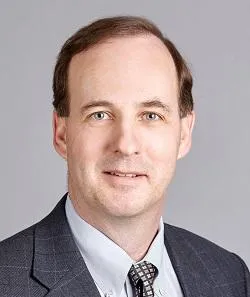 In fact, operational improvements depend less on the data quantity and more on the quality of information produced. "The CDO is a business person first; one who knows that data is a valuable resource," Stonehouse explained.
A CDO also has to understand that while strong data protection is essential, it can't be guarded to the point that authorized users can't access vital information or share it with trusted external partners. "This causes employees to cut corners with data by embracing Shadow IT solutions that aren't authorized or monitored by a corporate IT department," White noted. "This includes the practice of storing sensitive data on their own devices and sharing data with insecure cloud sharing solutions."
Background and qualifications
Being a CDO requires a deep and broad understanding of business practices and goals. "Being able to envision how data can be used to transform operations and create new opportunities is crucial," Bregman said. While a CDO doesn't have to be a technologist, it is very important for the individual to have an appreciation for what technology can do to help the enterprise and to turn data into actionable insights. "The best CDOs will have a broad enough view to identify data that is currently not available in the enterprise but that could be acquired and brought to bear in support of the business," Bregman added.
There's no academic background or career pedigree that specifically qualifies someone to become a CDO. There are skill sets that will help, however. "Someone with an IT background would be best, since data is a digital asset and technology is required to manage it and store it securely and in compliance with industry regulations," White said.
Top CDOs have first-hand experience with analytics technologies, solutions and implementations, experience leading technical organizations and a demonstrated ability to work with cross-functional teams. "A CDO doesn't primarily perform a management role, he or she provides leadership, strategic guidance and expertise at both the departmental and organizational level," Bordonaro explained.
An executive team player
Successful CDOs can work for an organization's CEO, CMO or even the CFO. Yet more important than the reporting structure is having executive buy-in and independence. "Successful CDOs work closely with all these roles and have the support of all C-level peers," Bordonaro said.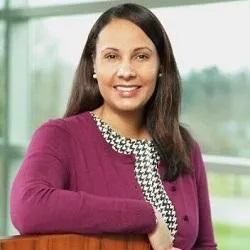 Given data's increasing importance and value, Khodabandeh feels that the individual in charge of data should be elevated to an organizational level where he or she can make meaningful changes. "Organizations that see this need have their CDO report to the CEO, CIO or powerful CXO," he noted. "In some organizations, the transformative part of the role is being played by either a chief analytics officer or a chief digital officer, in which case the CDO role is weighted more towards data stewardship and data management."
As 2018 unfolds, Jewell Parkinson, senior vice president and head of human resources at enterprise software developer SAP North America, expects to see more enterprises focusing on ethical data mining methods and anonymization practices to both safeguard privacy as well as ensure the ethical use of collected insights. "This will be occupied by (CDOs and staff) with a skillset that bridges technical skills, privacy expertise, an understanding of human behavior and sound understanding of legal and regulatory implications," she explained. "These individuals will collaborate across C-suite leadership, legal, compliance, human resources and operations departments to ensure that the organization is complying with all standards while reinforcing a workplace culture that is increasingly yearning for greater transparency, insight, inclusion and intolerance of unethical behavior that goes against culture."
A CDO's Responsibilities
A CDO must...
• Provide vision and strategy for how data can create new value for the organization (core business and new revenues)
• Provide clear strategy for data acquisition and data management initiatives
• In some organizations, champion across business units a process to create a set of prioritized initiatives to capture value from data
• Champion for global data management, governance, quality
• Work with executives, data owners, and data stewards to achieve data accuracy and process requirement goals for all internal and external customers
• Establish data policies, standards, organization and enforcement of enterprise information management (EIM) concepts as established by the organization
• Establish data vendor relationships and management strategy, provide oversight to support implementation by the EIM program and coordinate with the IT organization through the CIO/CTO
• Oversee the education of the organization on data management concepts and the appropriate use of data
• Provide executive responsibility for enterprise information/data management budget and data-related systems initiatives
• Oversee evaluation of all data movement projects and ensure the enforcement of the data strategy
• Oversee data security, compliance and access rights
Source: Shervin Khodabandeh, Boston Consulting Group