There is a lot of talk today about data-driven organizations, and for good reason. I've personally seen how merging internal insights and external data with decision-making processes can improve business performance on multiple occasions.
For example, a leading construction materials company leveraged such insights to open communications and provide fact-based guidance between sales and leadership teams, achieving a year-over-year sales increase of 26%. In another example, a quick-serve restaurant client significantly reduced costs from a 20% reduction in forecast error. This reduction saved several millions of dollars in extraneous supplies each year and reduces over-staffing costs. Other companies are experiencing better stocked shelves and the ability to make more strategic (and profitable) decisions on when to enter and exit markets.
However, achieving these results requires a new, more collaborative and more strategic relationship between CEOs and CIOs. Having served in both leadership and technical roles, I've identified some ways that executives in these positions can forge more fruitful relationships to take advantage of the power of analytics.
Advice to CIOs
Focus on the business problem, not the technical solution. CEOs are looking for answers and solutions – not details on how you arrived at them or what systems and processes were necessary to get there. The CEOs I work with, including myself, are constantly being pressed by investors, board members and other executive team members on our forecasts, results and strategic plans. Identify opportunities to leverage technology to help provide more accurate and timely insight to support these forecasts, and you will be a better partner to the CEO.
Skip the jargon and talk in business terms. While CIOs certainly need to be skilled at the technical details of data, integration and analytics, they must be equally skilled at removing these aspects when discussing analysis. Focusing on the insights – not the data itself – transforms IT from a technical provider into an information advisor.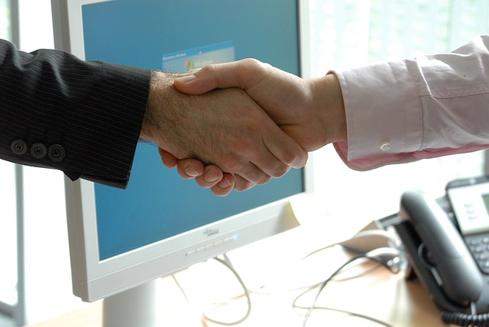 (Image: Nappiness/Pixabay)
Ask the right questions. The most important question I ever asked of leadership was "What are we missing in the information we're providing you?" The answer I received completely transformed the way I perceived the value of our IT and reporting systems. I realized the information we were providing in our business intelligence solution was not what was needed for leadership.
Leaders and decision makers needed information on what was going to happen next, not static charts and graphs of historical data and past performance. This forward-looking insight is what provides decision makers opportunities to make the right future decisions, capturing new revenue and profit for years to come.
Another key question to ask the CEO: What keeps you up at night? Armed with this information, CIOs have a better opportunity to provide meaningful value to the organization while addressing top business pain points.
Advice to CEOs
Be transparent about company goals, objectives and challenges. My last organization did an exemplary job in cascading goals down to my IT team. The CEO articulated and documented company goals, such as market expansions, cutting costs and increasing revenue, so that we could align our priorities and team goals appropriately. I've taken what I learned in this position, and now as CEO of my current company, have implemented monthly and quarterly business reviews with the entire team. We can align efforts much better with this process – from leadership to IT to sales and marketing. The only way CIOs can truly service leadership is if they have a clear understanding of the company's priorities.
Challenge the status quo, and look outside your four walls for innovation.In today's fast-paced economy, it's simply not acceptable to use decades old technologies and processes and expect to be competitive. Businesses that identify and adopt internal and external innovation are in a better position to win. In the success stories mentioned above, it took innovative leaders who gave their teams the time and resources needed to make changes work.
Create cross-functional teams. Many of our top customers are pairing IT teams with business and functional teams. This provides the technical staff with extremely valuable business knowledge and can lead to technical solutions that provide immediate results. For analytics to lead to meaningful business insights, it takes collaboration from functional users, business users and IT – there can't be a siloed approach when it comes to creating a data-driven organization.
Ask the right questions. I ask every company I work with three key questions. Asking these same questions of your CIO will help to communicate the importance of becoming a data-driven organization and pave the way for successfully making analytics a part of your day-to-day operations.
How are we leveraging the abundance of data available today?
What are our plans to enable business users to become more effective with technology?
What is our strategy to move from a reactive to a more proactive company?
Complacency is the biggest challenge I encounter in getting CEOs and CIOs to work together to make data benefit their organizations. The tips above can help companies drive change and demand innovation, ensuring they stay competitive for years to come.