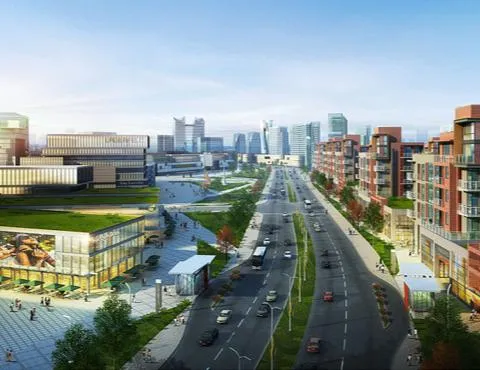 Internet Of Things: 8 Cost-Cutting Ideas For Government
(Click image for larger view and slideshow.)
If the digital revolution was one of the most transformative events of our time, then the Internet of Things (IoT) is about to redirect history. Today three billion Internet users are demanding digital content anytime, anywhere, and on multiple platforms. Next year it's estimated that there will be 15 billion connected devices. By 2020 that number will reach 50 billion. These devices will include more than just smartphones and tablets. Cars, sensors, and even appliances -- nearly anything will be connected in the emerging IoT era.
With a surge of new devices comes a virtual explosion of data. According to IDC, from 2005 to 2020 the digital universe will grow by a factor of 300 -- from 130 exabytes to more than 5,200 gigabytes for every man, woman, and child in 2020. Between now until 2020, the digital universe will double every two years.
[Cisco says tech's new trend could mean $4.6 trillion in savings and revenue to governments worldwide during the next 10 years. Read Internet Of Things: 8 Cost-Cutting Ideas For Government.]
Much of this data can benefit humanity, in a game-changing development in the evolution of information technology and the global economy. Connecting vast computer networks with everyday devices enables a multitude of applications with incredible potential.
Imagine electronic medical devices that can monitor patients' health and remotely connect them with doctors to treat life-threatening conditions. Think about the practicality of smart grids for utilities to optimize renewable energy. Picture networks of sensors that can make self-driving automobiles a reality or increase the safety of schools and neighborhoods with automated monitoring.
People are already benefitting from these technologies. Businesses, governments, and educational institutions use data to create new products and services, generate operational efficiencies, enhance services, and drive economic growth. But any revolutionary technology includes challenges. Consider the introduction of the motorcar, for example, and the debates it prompted about cost and safety. In the end, rules of the road resolved anxieties and liberated the car to transform our lives. Now we need some "rules of IoT."
It's no surprise that regulators at the US Federal Trade Commission (FTC), the European Commission, and other organizations are looking at privacy and security issues related to IoT. Concerns about how marketers, insurance companies, and government agencies use personal data and about potential criminal activity lead to serious questions that we must address as the IoT's capabilities expand. The good news is that solutions to security issues related to IoT, mobile, and cloud computing are quickly being developed, and an increasing number of security standards and requirements are being implemented in the IT ecosystem.
Of course, protecting the IoT, data, and privacy is a shared responsibility. Industry collaboration -- not competition -- will accelerate broader ecosystem support by aligning current computing-industry standards with the world's most widely adopted security ecosystem. ARM and AMD, for example, are working together to advance ARM TrustZone technology, which allows consumers and businesses to secure their data and perform secure transactions with a greater level of trust and protection than current technologies.
Additionally, as policymakers and regulators wrestle with the privacy and security implications of IoT, we are proposing the following set of common policy principles that will mitigate security threats, while allowing IoT innovation and its benefits thrive:
Consumers should own their own data.
Data can drive economic growth and provide a multitude of societal and individual benefits.
Not all data are equally sensitive.
Consumers must have confidence in how their data are used, stored, and transported.
Technology is a significant part of the solution.
A data-handling framework that categorizes different types of data and associated management strategies is required to unlock the potential of IoT.
With these policies, highly sensitive data, such as health, financial, and individual communications, should be subject to more stringent privacy and security requirements than data that have been volunteered. For example, some people may want to share information on Facebook about their shopping preferences or how fast they ran marathons. They also have a right to expect that their personal addresses and credit card information will be protected when they do business online.
By adhering to these principles and a data-handling framework, policymakers can develop rules that address privacy and security concerns for IoT while also ensuring that social and economic benefits are not restricted. While there is more work to be done, this new IoT-era is already providing tremendous benefits. It promises transformational change going forward for individuals and society as a whole.
Solid state alone can't solve your volume and performance problem. Think scale-out, virtualization, and cloud. Find out more about the 2014 State of Enterprise Storage Survey results in the new issue of InformationWeek Tech Digest.

Stephen Pattison is VP of Public Affairs at ARM. He has previously held senior roles in government and in business.