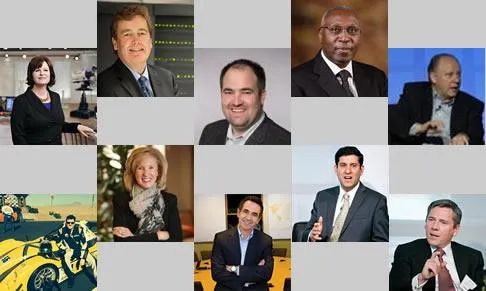 InformationWeek Chiefs Of The Year: Where Are They Now?
(Click image for larger view and slideshow.)
HP announced Tuesday that its entire Haven big data analytics platform will soon be available through the HP Helion cloud as Haven OnDemand.
It was the next, logical step, as HP had already made its Autonomy Idol analytics software available as a service (in limited release) in January. Tuesday's announcement signaled the first-ever availability of the popular HP Vertica database management system (DBMS) as a cloud service, expected in the first quarter of 2015.
"We're trying to change the way that people interact with these applications to an API model," said Colin Mahony, senior VP and general manager of Big Data, HP Software. "If you want a database in the sky with an SQL prompt, we can give you that, but we've also enriched it with APIs as well as the analytics that our Idol platform provides for semi-structured and unstructured data."
[Want more on HP's latest option for big data analysis? Read HP Taps Vertica For SQL On Hadoop.]
Cloud-based database services have proven to be popular, with Amazon's fast-growing Redshift service being an obvious point of comparison. Both HP Vertica and Redshift are distributed, columnar databases that are ideally suited to high-scale data-mart and data-warehouse use cases. IBM recently responded to this interest by adding a DashDB service based on the Netezza DBMS.
HP isn't just hosting software private-cloud style (although that is one consumption option). It has exposed APIs so developers can call on public cloud services as needed. Idol, for example, has more than 50 cloud APIs for handing contextual search, speech recognition, face detection, and other analyses. Idol has been available on-demand in limited release for nearly a year, and it has more than 4,500 registered developers. Vertica OnDemand has been available in private beta, and the community has more than 1,100 developers, according to HP.
HP is tying its own operations-management and security software into Haven OnDemand capabilities so customers can take advantage of big-data insights. A new IT Operations Management product, for example, uses Haven analytics against high-scale fault and performance-monitoring data to help automate and optimize IT application and system management.
A new release of HP ArcSight ESM security information and event-management software correlates and analyzes "billions of events per day" to detect and protect against security threats, according to HP. In addition, the company says HP Application Defender, a cloud-managed application protection service, uses Haven analytics to provide immediate visibility and active defense against attacks.
HP Haven OnDemand isn't quite as fleshed out as some other big-data analytics clouds. For example, HP has yet to offer Hadoop OnDemand, a service that would also enable it to store truly high-scale and variable data while adding its recently announced HP Vertica for SQL on Hadoop capabilities as a service. What's more, HP has marketplace partners that offer ETL, BI, and analytics software and HP-hosted software (including Pentaho, MicroStrategy, and Logi Analytics), but HP has yet to offer services that run alongside HP Haven OnDemand.
"Vertica has always supported an ecosystem of ETL, BI, and analytics vendors, and we will continue to support that in the cloud," said Mahony. "We're not 100% there yet, but with our enterprise services organization we do have some partners running in our cloud, and we'll get there [with ETL, BI, and Hadoop services]."
Apply now for the 2015 InformationWeek Elite 100, which recognizes the most innovative users of technology to advance a company's business goals. Winners will be recognized at the InformationWeek Conference, April 27-28, 2015, at the Mandalay Bay in Las Vegas. Application period ends Jan. 16, 2015.