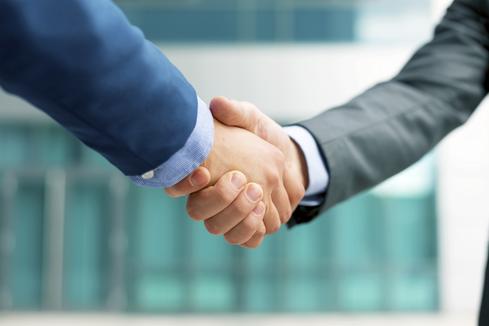 Apple, Microsoft, IBM: 7 Big Analytics Buys You Need to Know
(Click image for larger view and slideshow.)
IBM is pushing Apache Spark into the IBM Cloud and expanding its reach into a number of analytic and commerce platforms.
"We do talk about Spark as being an operating system," said Beth Smith, IBM's general manager for analytics platforms. "We see it...as enabling more analytic applications for more users."
IBM will provide Apache Spark as a service on Bluemix, IBM's cloud platform. IBM will also be pushing Spark into BigInsights on Bluemix, as well as IBM's Data Science Workbench and its SPSS Analytics Server and Modeler.
Some of these efforts have quietly rolled out in recent weeks though all became official on Oct. 26, Smith said. Apache Spark for Cloud Service on Bluemix has finished beta testing, an effort that lasted 13 weeks, she noted. Spark's extension to SPSS was accomplished several weeks ago, she added.
Spark's utility is compelling. "It dramatically improves performance of data-driven apps," Smith said. "It radically simplifies the process of developing apps." And Spark guarantees universal access to data, regardless of storage or format, she added.
[ Looking for more on IBM's recent moves? Read IBM Fails To Offset Legacy Declines With Q3 Earnings. ]
Monday's announcement marked a continuance of IBM's investment in the cloud, one of five "strategic imperatives" that IBM must monetize to make up for the drop in revenues from legacy businesses, including hardware, software, and services.
"Strategic imperatives" consist of mobile, social media, security, cloud, and cognitive computing (Watson). IBM forecasts that about 40% of its 2018 revenue, or about $40 billion, will come from these strategic imperatives.
In the first half of this year, IBM revenues from these five areas grew about 30% compared to the same period a year ago, while Q3 strategic imperative growth came in around 27% higher than in Q3 2014. About $25 billion in revenue came from these tech areas in 2014.
While all this sounds promising, it has been bad news for IBM's stock price. Weakening revenues came in below analyst expectations last Monday, as IBM announced its Q3 financials. Guidance for earnings per share also dropped by a dollar to the $14.75-$15.75 range.
Investors were not pleased. IBM's stock price dropped last week from nearly $150 at close of market last Monday to a low of around $140 the next day. Prices rebounded to about $145 last Friday.
IBM has told investors that the changeover from legacy to strategic imperatives will take some time. The tech-minded see the time spent by IBM on strategic migration as a necessity.
But IBM has delivered 14 straight quarters of declining sales. And the money-minded are not so patient. They want to see a turnaround sooner, not later.