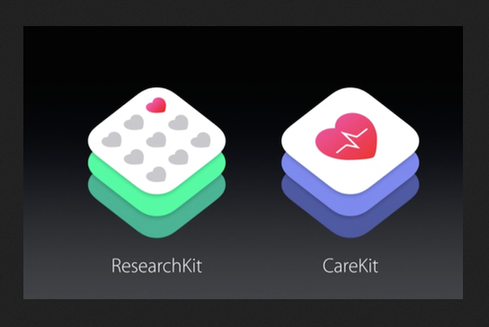 Apple CareKit, ResearchKit: 6 Apps Aiming For A Healthier World
(Click image for larger view and slideshow.)
Healthcare providers have been investing in electronic health record (EHR) technology over the past several years, and the trend shows no sign of letting up. That's according to a new report from market research firm Technavio that looked at the size of the market, its expected growth, and the trends that will impact it over the next several years.
The research firm is forecasting the global EHR market to grow at a compound annual growth rate (CAGR) of more than 5%, exceeding $28 billion by 2020.
"There is greater adoption of EHR in developed economies as compared to developing economies owing to the IT budget constraints in developing countries," lead analyst Amit Sharma, wrote in a July 4 statement. "The adoption of EHR systems in the European healthcare IT market is increasing at an exponential rate so as to increase the quality of patient care."
Technavio identified three big trends that are impacting the market and driving the growth of EHR. The first is the increased adoption of predictive analytics.
The research firm noted that predictive analytics integrated with EHR technology has led to emerging research opportunities.
[How is Penn Medicine using EHR data with analytics? Read Penn Medicine Using Data to Save Patient Lives.]
For instance, one use-case is for medical teams to use predictive modeling technology integrated with cloud-based EHR solutions to monitor the spread of the flu in real-time and predict where the virus will spread next. In another implementation, the University of Colorado Health has implemented predictive analytics in EHR systems to increase the efficiency of operating rooms.
Health and Fitness Devices
Wearables and other health and fitness devices used by patients represent another area of growth for EHR and healthcare applications. Indeed, healthcare CIOs interviewed by InformationWeek have also said that data collection by fitness and other healthcare devices is a significant emerging trend for IT healthcare.
Connecting these devices with patient electronic health records could allow doctors and other medical providers to access health data including heart rate, glucose level, and cholesterol levels. Using the information gathered, doctors will have the most recent and relevant information about the patient in order to prepare electronic prescriptions based on the information gathered.
Technavio noted that Apple, Google, and Samsung have all created their own health and fitness applications and devices.
Apple, working as a third-party app developer in partnership with Nike, has developed the cloud-based platform called HealthKit to store an individual's health information metrics such as blood pressure, heart rate, and weight. Apple has also partnered with the Mayo Clinic and other hospitals to access patient health information.
Microsoft offers HealthVault, which can serve as a repository for consumers to store their downloaded medical records and data uploads from their wearable fitness devices. (Google shut down its consumer health record effort in June 2011, but has since launched its own fitness app.)
Telemedicine Integration
Another big trend driving continued investment in EHR is the integration of these health records with telemedicine efforts. Technavio said that telemedicine-based technologies provide a framework for performing remote monitoring, again via sensors for detection of blood glucose, blood pressure, heart rates, and other data.
"The major challenge for vendors in the market will be to integrate EHR, telemedicine, and other IT systems of hospitals seamlessly and to make devices interoperable," Sharma noted.