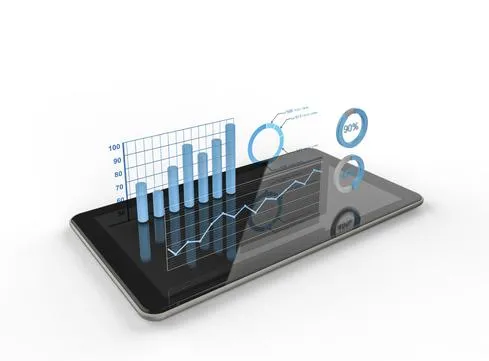 10 Data Visualization Tools To Bring Analytics Into Focus
(Click image for larger view and slideshow.)
Visual data analytics vendor Qlik Technologies will go private, following the lead of many other tech vendors including Informatica and Dell. The Radnor, Pennsylvania-based company announced Thursday that it has agreed to be acquired by private equity firm Thoma Bravo LLC in an all-cash transaction valued at about $3 billion.
The deal is said to follow pressure from hedge fund and activist investor Elliott Management in March to sell the company.
A report from Reuters notes that Qlik is one of several companies bought by private equity after Elliott Management urged them to sell, including Compuware, Corp.; Riverbed Technology; Blue Coat Systems; and Informatica. Some of those firms were also acquired by Thoma Bravo.
Qlik said in a statement announcing the deal that it will continue to be led by the existing corporate team, serve its customers globally, and maintain its corporate headquarters in Radnor. The deal was unanimously approved by the company's board, but is subject to approval by shareholders. It is expected to close in the third quarter of 2016.
Qlik had 2,599 employees as of March 31, a 20% increase from the same time last year, according to executive statements during its first quarter analyst earnings conference call. The company attributed the increase in employees to its global sales expansion.
Qlik is one of only three vendors that made it into the Leaders square in Gartner's Magic Quadrant for Business Intelligence and Analytics Platforms. The other two are Microsoft and Tableau. In that report, released in early February 2016, Gartner said that Qlik had "dramatically improved, and clarified its messaging to the market" around its two main products.
Gartner further said that the platform was highly rated by customers for its ease of use, complexity of analysis, and business benefits. Gartner's cautions about Qlik included slightly below-average customer support ratings and the cost of the software.
[Read Data Storytelling: What It Is, Why It Matters.]
At the end of March 2016, Qlik had about 39,000 total customers, according to statements from the company's executives during its quarterly earnings call with analysts. The company completed five deals worth more than $1 million during the first quarter, compared to three such deals in the first quarter of 2015.
Qlik executives were not available for interviews following the acquisition announcement, and no conference call covering the deal was planned. But executives promoted the benefits of the deal in a prepared statement issued Thursday morning.
"We believe the proposed transaction is in the best interest of Qlik's shareholders and provides the company with additional flexibility to execute our strategic plan as we continue to diligently provide customers with the premier products and services they have come to expect," said Lars Björk, CEO of Qlik in the statement.
"Thoma Bravo recognizes the value that Qlik delivers -- a platform that lets our customers see the whole story that lives within their data. Thoma Bravo has an excellent track record of investing in outstanding technology businesses for the long-term, and I am confident our employees, customers and partners will greatly benefit from our partnership with them."
In April, Qlik reported first quarter revenue of $138 million, up from $120.3 from the same period a year ago. Qlik reported a first quarter net loss of $27 million, narrowed from the $30 million reported for the same quarter last year.
For the full fiscal year that ended Dec. 31, 2015, Qlik reported revenue of $612.7 million, and a net loss of $36.5 million, compared to 2014 revenue of $556.8 million, and a net loss of $24.6 million.