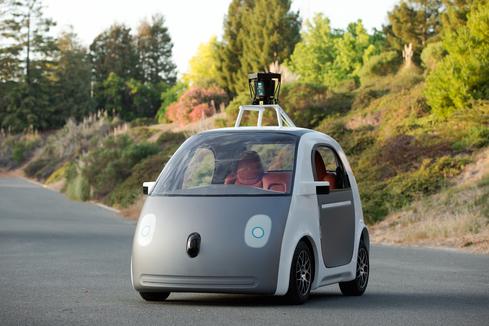 Google, Tesla And Apple Race For Electric, Autonomous Vehicle Talent
(Click image for larger view and slideshow.)
Analytics is only as good as the data you start with. And Toyota found out the hard way.
At the InformationWeek Elite 100 Conference in The Four Seasons Hotel in Las Vegas, Nevada, on Tuesday, Jim Bander, national manager of decision science at Toyota Financial Services USA, and David Eddy, divisional information officer for corporate services at Toyota Financial Services USA, spoke to attendees about the company's Collections Treatment Optimization project.
Toyota Financial Services, Eddy said, thinks about itself as a technology company, though most people in the organization think about it as a customer service organization. The company provides financing and leasing options to car customers through Toyota dealers.
The Collections Treatment Optimization project, known as CTO3 because it's the third such system, helped Toyota Financial Services (aka Toyota Motor Credit Corporation) generate $10.8 billion in pretax income over the past five years. The project accomplished this by providing data-based guidance about automotive contract risk and responses to payment delinquencies. It helps customer service call centers decide what happens when a customer misses a payment.
The goal of the project is to "be fair and consistent and effective to every single customer, every single time," said Bander, noting that CTO3 for the first time implemented prescriptive analytics rather than merely offering payment prediction without a recommended action.
To develop the project, Bander says the company relied on a Toyota Production System concept, Genchi Genbutsu, which is a Japanese phrase that means to go and see the place where work is to be done. He said he and half his team of data scientists sat in the customer service center for six months, looking at the problem, in order to understand how to achieve the project's three goals: minimizing credit losses, controlling operating expenses, and becoming a better partner dealers and customers.
[Toyota is exploring new fields. Read Toyota Develops Wearable Mobility Device for the Blind.]
Data preparation accounted for about 60% of the effort, according to Bander, who stressed that data is the foundation of any analytics project. "We really underestimated how much effort would be involved in data preparation," said Bander. "When we dug into it, we had so much data and so little information."
"If I had it to do over again, I would not have allowed IT to segment the data," said Bander. Instead, he said, he'd have hired statisticians sooner, because they're adept at separating signal from noise.
CTO3 took four years and $3 million to develop, but it helped the company prevent millions in losses. It also avoided 1,600 car repossessions and helped keep 10,000 customers from getting payment delinquencies on their credit records.