What will the future look like? How will that future affect me and my company? Organizations spend billions of dollars looking for answers to those questions, yet details are notoriously difficult to pin down.
David Guzman, CIO of H.D. Smith, a national supplier of healthcare products, services, and business solutions, has looked into the future for his company and come away from the crystal ball with an example of how things are changing. There's a bonus: He provided a list of things IT executives should keep in mind as they prepare for the future.
Guzman shared his thoughts in a keynote address at this month's Interop 2016 conference in Las Vegas, citing changes in the healthcare industry as examples of what we can expect in other industries. (Editor's note: Interop is produced by UBM, InformationWeek's parent company.)
[What will catapult your career to the next level? Read 8 Non-Tech Skills IT Pros Need to Succeed.]
Medicine is changing rapidly for a number of reasons, beginning with a veritable explosion in the amount of data available and the number of sources for that data. Guzman pointed to devices like continuous positive airway pressure (CPAP) machines that are leased, rather than purchased. Such devices return a constant flow of data on use and patient condition as part of the lease agreement, and Guzman focused on these as an example of devices that allow healthcare companies to see dramatically more data from patients than was possible before.
One potential source of data is the smartphone, now carried by millions upon millions of people around the world. Sensors and medical devices connected to smartphones can send data to healthcare professionals, who then return diagnoses, instructions, and advice to their cellular data-connected patients. "The phone is now becoming your doctor," Guzman said.
Warming to his subject, Guzman talked about rapidly developing medical frontiers that range from 3D-printed body parts to genomic medicine (drugs and treatment regimens tailored to the genetic makeup of the patient). This highly personalized medicine will profoundly change the profession. It will be based on big data analysis and delivered via new channels that include smartphones and telepresence robots.
Digital transformation means that no industry can consider itself "safe" from such change. Guzman has prescriptions of his own for executives who want to be ready.
Collaborative leadership. Leadership in the digital organization must combine business lines and IT. While information technology requires a special skill set, it can no longer consider itself apart from the business units. It is, instead, a critical part of everything that happens in the organization.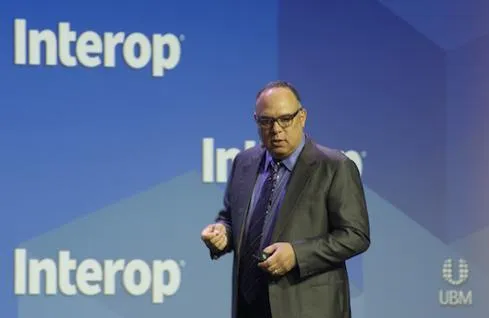 A new structure. Most companies are set up to force managers into silos, with responsibilities and compensation that lie along very narrow lines. The new organization must recognize the collaborative nature of digital business, and develop management structures and organizational charts that strengthen, rather than weaken, the new reality.
New skills. IT professionals who want to remain successful must be ready to learn business skills, design skills, project management skills, presentations skills, and more. All of these skills, and ones that might not even exist yet, will keep the members of the IT staff useful to the organization.
Soft skills. Skill with technology is assumed from an IT professional. Skill relating to other human beings is seldom associated with "the IT guys," but will be critical in a digitalized future based on collaboration and cross-discipline planning and execution.
An organization that doesn't change its business model to match the new reality will find itself falling further and further behind, Guzman said. In the new digital business world, leading from behind will be a trick few can pull off.