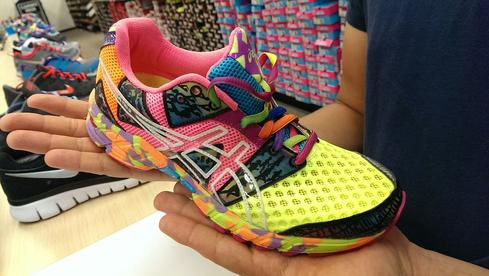 9 Reasons Why Personalized Marketing Still Isn't Accurate
(Click image for larger view and slideshow.)
Retailers are constantly striving to deliver better customer experiences in hopes of growing marketshare and wallet-share. In recent years, many of them have tried to optimize experiences within and across channels with varying degrees of success.
As the online and analog worlds continue to converge, retailers are taking advantage of new twists on old technologies such as email and video, and experimenting with new solutions such as beacons -- devices that track the location of a smartphone user in a retail store or other venue -- all with the hope of competing more effectively.
"Retailers are confused about what they should be doing. [Some of them are] going out of business and a lot of them are rationalizing their operations, which to me is as much about failing to address the needs of today's shoppers as anything else," said Bridget Johns, head of marketing and customer experience at in-store analytics solution provider RetailNext, in an interview.
Retailers have access to more types of information than ever before. Using it, they are improving operations, predicting variances in supply and demand more accurately, and learning more about their customers. Yet, they still struggle to provide relevant experiences to individual customers.
"The bigger issue is not so much the availability of data. If anything, retailers are awash in more data than they know what to do with, and more often than not [they] struggle to turn data from noise into actionable useful insights that actually improve results," said David Spitz, CEO of e-commerce solution provider ChannelAdvisor, in an interview.
Video Beyond Security
Retailers originally installed security cameras to reduce shoplifting. The larger retailers are adopting digital video systems and they're using them in nontraditional ways.
For example, many specialty retailers and big box stores are using video analytics to improve merchandising and shopping experiences. Using such systems they're able to determine whether they're attracting the right customers, how customers shop, how different customer segments compare to one another, and how customer-sales associate interactions affect store performance. They're also using video analytics to determine optimal staffing levels and whether or not they have the right merchandising and fitting room strategies.
"There's less and less definition between digital and in-store experiences. Customers don't think about online or in-store shopping. They just think about shopping," said RetailNext's Johns. "We do segmentation by age, gender, and shopping patterns. I can separate the aggregate tracks of shoppers who go into the fitting room or don't, or tell you that the common path of men who bought footwear is X. That gives you information about how to drive certain categories and initiatives in your environment."
RetailNext is teaming up with Intel, British Telecom, and others to integrate video analytics and RFID. The company recently announced an all-in-one sensor that combines video analytics, Bluetooth BLE, and WiFi to simplify shopper behavior measurement.
The Beacons Are Coming
Beacon hype has outweighed its actual business value to date, but that may change as the ecosystem matures. Retailers are using them to deliver promotional content and offers in context to mobile phone users as they navigate a physical store.
One obstacle has been app dependence. If a customer doesn't have the right phone with the right app, she can't connect to the beacon, which negatively impacts ROI for the technology investment. In addition, most retailers don't understand the use-cases yet.
"Amazon is killing stores by using data to deliver much better personalization and relevance," said Rob Murphy, VP of marketing at marketing platform provider Swirl Networks. "Retailers are experimenting with beacons, or they've rolled them out nationally across their stores. What you hear about mostly is retailers trying to figure out what kind of experiences or content they should be delivering to consumers when they're in the store."
Beacons can help bridge the online-in-store shopping experience gap by making information instantly available in context. For example, if a person is shopping for a TV, the retailer may make ratings and reviews available, or promote special offers on related products, as Amazon.com and other ecommerce sites do.
Building a critical mass of users remains an issue. However, more app publishers are exploring the possibility of beacon-enabling their applications, Murphy said.
"People are creating the capabilities to interact with beacons through the mobile Web, browsers, or the operating system on your phone," said Murphy. "It may be the case that instead of pushing information to you, you'll get a notification that you've entered a beacon-enabled store."
The use of beacons, like the use of cookies or loyalty cards, can be creepy or customer-friendly depending on how they are used. For example, Tim Lynch, CEO of high-performance computer manufacturer Psychsoftpc was haunted by an in-store system as he navigated his way through a home improvement store. Apparently, he swiped his loyalty card to take advantage of a $10 off offer, and as he walked down each aisle, he was presented with all the product purchases he'd made in a five-year period that were located in that aisle. He also received recommendations of complementary products customers commonly buy with those items.
"[The store] was tracking me and accessing the database in real time, figuring out what I bought, where I was in the store, and tracking me through the entire store. It's already gotten to the point where it's creepy," said Lynch.

Are you prepared for a new world of enterprise mobility? Attend the Wireless & Mobility Track at Interop Las Vegas, May 2-6. Register now!
Personalized customer experiences don't have to be creepy, but to avoid that feeling retailers need to think long and hard about what information they present to whom, when, why, how, and where. In a recent survey conducted by Swirl, only 25% of the 1,000 consumer respondents said that traditional brick-and-mortar retailers demonstrate an understanding of their individual preferences and needs on a regular basis, compared to 56% who cast their vote for Amazon.com. Grocery and big box stores scored higher than specialty retailers, off-price retailers, and warehouse clubs.
Don't Forget Email
Email analytics isn't new, but retailers are now using it as a means of competitive analysis.
For example, data solutions provider Return Path collects aggregated, anonymized purchase receipt data from email inboxes. When consumers use certain email applications or subscribe to various promotions or discounts, they give Return Path permission to scan their inboxes for purchase receipt data. The company recently teamed up with data science platform Civis Analytics so customers can identify trends and use-cases that improve operations more effectively.
"Companies have their own data, but it's also important to have a data source that tells you where else consumers are spending money when they're not spending it with you," said Anita Absey, general manager of Return Path's consumer insight business.
Drones Are Next
Drones could give retailers an entirely new view of customers that is well beyond street address and neighborhood statistics, while providing customers with a faster delivery option. Retailers and the Federal Aviation Administration (FAA) do not yet agree on the details of drone delivery, however. In fact, Amazon recently sent a letter to the FAA concerning its line-of-sign delivery restrictions. Essentially, Amazon can't realize its drone delivery vision if drones are limited to a line-of-sight distance. Nevertheless, retailers are contemplating the possibilities.
For example, Candice Galek, founder and CEO of luxury bikini site Bikini Luxe recently contacted 10 drone manufacturers to discuss the possibility of starting the first drone bikini delivery service. Only four of the manufacturers responded. One said it was impossible, another said it might be possible in a few years, and the third said it would require an investment of $5 million to $10 million to get up and running. The fourth stated it had to look into permits and would have to limit its service area to the Miami Beach area where Bikini Luxe is located.
"Things are really changing. Nordstrom is now utilizing Uber to do same-day delivery, and companies like Amazon have over $100 million invested in delivery drones, but are facing stiff opposition from the FAA," said Galek.
Meanwhile, Galek and her team have been using Web analytics and other tools to streamline customer experiences. As a result, the company has grown, and the average order value has increased over the company's two-year history.
It's Still Early Days
Retailers have more tools and data available than ever, but everyday shopping experiences indicate that retailers still don't understand their customers very well. More retailers are observing customers online and offline using existing and new tools. But in some cases they're not learning what they need to learn fast enough to meet customer expectations and keep pace with competitive pressures.