From analyzing large volumes of data to building contact tracing applications or using machine learning algorithms to discover effective treatments for COVID-19 quickly, the demand for data scientists with diverse skill sets and backgrounds has soared.
While Glassdoor has ranked data science as one of the Top 10 Best Jobs in America every year since 2015, the field, unfortunately, remains dominated by men and often fails to attract female talent, with only 16% of women making up the data science workforce. It can be hard for women who are just starting out to know what their career paths should look like, especially during challenging times.
Having spent the past eight years working in enterprise data science within the science, government and enterprise sectors, I've learned what it takes to stand out in a male-dominated field and how critical it is to show the impact of your work, understand which skills are important to hone and how to overcome imposter syndrome. Here are the four things I wish I knew before getting into the field of data science.
1. Cut through the noise and focus on what's really important.
Ignore MOOCs, Kaggle competitions, and the social media data science influencer echo chamber. I've hired dozens of data scientists and engineers and worked with talented people in many jobs. No one was hired on the basis of online credentials or the number of retweets on a post.
Look for opportunities to take on data science projects and tasks in any role. When I finished my doctorate, I worked as a bioinformatics scientist for a large chemical company and volunteered to take on tasks to build dashboards and toolkits for predictive modeling. When I moved to a role in the US government, I took on modeling and analytical tasks that were outside of my role in order to build up the portfolio of projects I had worked on.
2. Don't be afraid to make moves or shift your career in a horizontal direction.
I struggled for years with imposter syndrome. I was afraid someone would suddenly realize I wasn't really qualified or wasn't as smart as I was pretending to be. If something isn't working (you're not challenged or respected, there's no growth trajectory for your role, your workload is insane, etc.), speak up. You've got in-demand skills, and there are plenty of places looking to hire, so don't waste your time if a company or position isn't the right fit for what you want to pursue. I originally went to university to be a biologist, but I wasn't very good at it. What I always was good at was writing code to analyze my data and building mathematical models to describe the patterns I expected to find. About halfway through my doctorate, I realized I could pursue the things I loved full-time as a career.
3. Always come prepared.
Make sure to build a portfolio of projects to showcase your experience. Be able to explain the question or problem at hand, how you solved it (both in plain language and technically), what the business value was, and what your specific contributions were.
Always bring a notebook to meetings. It's respectful, it shows you're always ready, and it communicates that you're listening. An old colleague of mine instilled the habit of always bringing a notebook when I meet with someone, and now, I never go anywhere without one.
4. Sharpen your soft skills -- they will take you farther than you think.
Given the nature of the industry, many individuals forget that it's important to work on and value our "soft skills" like active listening and compassion. Networking and building relationships with others is a key element to building a successful career path. I strive to recognize everyone I work with for their unique talents and meet them where they are, and I view my job to be enabling all the rock stars I work with. I know I can call on a colleague from 10 years ago, and they'll help me answer a question, or put me in touch with someone who can, and I think everyone who works with me knows that I would do the same for them. Caring about relationships creates the trust and respect that is often missing in the workplace and beyond.
As the world continues to search for answers to the major data challenges associated with COVID-19 and beyond, there has never been a better time to join the field of data science. The good news is that whether you're just jumping into the field or you're a seasoned professional, there isn't one perfect way to be a data scientist. Find what works for you and what makes you feel capable and comfortable and run with it.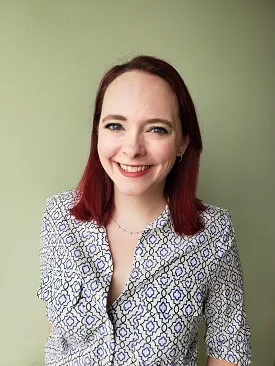 Alicia Frame is currently the Lead Product Manager and Data Scientist at Neo4j, where she works on the company's product management team to set the roadmap and strategy for developing graph-based machine learning tools. She earned her Ph.D. in computational biology from the University of North Carolina at Chapel Hill and a B.S. in biology and mathematics from the College of William and Mary in Virginia and has over eight years of experience in enterprise data science at BenevolentAI, Dow AgroSciences, and the EPA.