The year 2018 is almost a wrap. Your enterprise may have moved from piloting an artificial intelligence project to putting a program into production in 2018. Yet you may not yet have realized significant business value from your data investments. Many organizations are still at the beginning of these programs. They haven't reached maturity. They haven't generated a great deal of value. What will 2019 bring?
"A lot of things are happening in the big data market," said Mike Gualtieri, Forrester Research vice president and principle analyst serving application development and delivery professionals.
He shared five big predictions for 2019 with InformationWeek during an interview. Those predictions are being released today in a report, Forrester Predictions: 2019 Business Insights, authored by Gualtieri and several other Forrester experts.
Here's a look at what's ahead in 2019, according to Forrester.
A quarter of organizations with data lakes will adopt data fabrics.
"People are realizing this idea of building one data lake is not going to happen," Gualtieri said.
This prediction is an acknowledgement that the number of data sources and technologies are more numerous and complex than many organizations had originally thought. This adoption of data fabrics is the necessary next step for organizations that may be sourcing data from hundreds of enterprise applications. As more self-service business intelligence and machine learning options are implemented, too, this "lake" gets even more complex.
Under the covers, this is actually a decentralized infrastructure. It's not one lake, but multiple lakes and rivers and swimmers, Gualtieri said. But the goal is to make it look like one big lake or data fabric to the end user, he said.
Forrester says that in 2019, enterprises that have already implemented data lakes will adopt data fabric technology to power virtual data lakes. "These virtual data lakes will provide logical access to existing data lakes and numerous other unaccessed data sources," Forrester said in its report.
Ambient data governance will take the trauma out of old-school governance.
Gualtieri said that this prediction calls for data governance to become part of the process of accessing data.
"It's always there," he said. "In the past, data governance has been a gnarly prerequisite to doing anything with data. If you don't do the data governance, it becomes a mess. If you do it, the effort becomes overwhelming."
Forrester says that ambient data governance will rely on tools and technology to govern and steward data in-stream during gathering and preparation.
Forrester says that in 2019 ambient data governance will automate and intelligently scale data policy deployment while learning and adopting policies based on data consumer interaction.
The mad dash for derelict dashboards will end; firms will discard more than half.
There probably isn't a direct correlation between the number of dashboards and reports you generate and how much insights-driven action your company takes with that information. While the BI team may have said during the last meeting that certain insights would be "interesting," there may not have been real plan to turn them into business value, according to Gualtieri.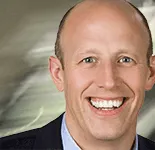 More dashboards and reports aren't necessarily better. Forrester says that in 2019, organizations will launch report and dashboard inventory rationalization initiatives. Maybe an organization will stop delivering the reports or dashboards that no one used and redeploy those resources around more strategic reporting.
Storytelling skills will drive a quarter of hires and promotions of insights pros.
You've heard about the shortage of data scientists. More teams today are including data scientists, data engineers, business domain experts, and other professionals. Those with storytelling skills -- often the data analysts and business analysts -- are becoming key members of the team. Gualtieri said these professionals will focus on internal communications.
Forrester says that data storytelling not only persuades the analytical part of the brain. It also uses emotion, which is a key driver of decision making.
The data economy is no gold rush; most data sellers and self-serve marketplaces will fail.
We've all heard about monetizing data, but many such efforts have fallen flat.
"We don't see this enormously vibrant data economy," Gualtieri said, even though companies have been trying to monetize their data for years. That's because most companies didn't take a market-driven approach.
The next step in this data economy is for companies to partner with integration service providers such as Accenture, Cognizant, and EY, according to Gualtieri. One company's data may not have a lot of value, but when it is enriched by one of these service provider firms it can provide a much fuller picture. The data then becomes more valuable. Because of this, service provider firms are becoming data marketplaces in the new data economy.
Forrester says that understanding the right use cases, identifying the target audience, and delivering a new product isn't easy, but collaborating with partners to bring insights to market will prove more successful.