AI & Machine Learning: An Enterprise Guide
A collection of information resources designed to help enterprise IT professionals launch and advance their artificial intelligence, machine learning and automation initiatives.
Set the buzz factor aside for a minute, and understand that artificial intelligence is doing real work for real companies. Even in the early stages of implementation, AI is providing enterprise organizations with benefits: Efficiency in operations, cybersecurity protections, innovation, and stronger customer relationships.
However, the race to implement AI and machine learning also raises citizen privacy concerns. There have been revelations about the potential for algorithmic bias reflected in data sources. There has been speculation about AI applications going rogue. Executives worry about whether they are moving fast enough with their AI and machine language initiatives, and where the concepts offer the greatest rewards. Then there is the job front: Who will AI put out of work, and where will enterprise managers find the AI talent they need to compete?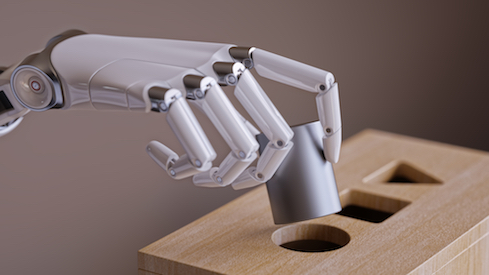 The editors of InformationWeek.com have compiled this collection of articles focused on AI and machine learning, featuring success stories, trends, and advice. This special report is a sample of what you will find each day on our site. For more than 30 years the InformationWeek editorial team has been leading the way in helping IT professionals stay up to date on enterprise technologies and strategies.
Check out these articles and the hundreds of other informative content pieces -- about IT management, careers, analytics, DevOps, cloud, and more -- on InformationWeek.com, all at everyone's favorite price: Free.
The Path to AI:
Enterprises are eager to experience the potential benefits from deploying artificial intelligence, but if they want to be successful, they'll need to overcome these technological, organizational and cultural challenges.
Artificial Intelligence Starts in the IT Department
If you need to show executives and department heads what AI can do for your company, IT automation is a great proof of concept.
5 Machine Learning Technologies You Should Know
There's more to machine learning and AI than languages. Here's a look at five important libraries and frameworks.
Enterprises Wade Into the AI Pool
Enterprises are piloting or planning for AI implementations, and use cases vary depending on industry. How does your company stack up?
Why Your AI Pilot Fails to Launch
Chances are your AI pilot project won't make it to production deployment. How come?
AI to Help You Navigate the Workday
Can you remember where to go to fill out your performance review? Your expense report? Complete your GDPR training? Why not let AI guide you through these administrative tasks.
Where AI Can Turn 'Buzz' into 'Biz' Today
AI can expedite manual processes that exist throughout an enterprise, but the nature of the human insight is necessary to rationally manage these processes and make contextual decisions.
Machine Learning Workflow: A New Product Category Is Born
Developing and deploying software based on machine learning is a very different animal in terms of process and workflow.
Your First AI Project: Avoid Customer-facing Chatbots
Your competitor has a shiny new AI-driven chatbot, so shouldn't you be developing one, too? Not necessarily. Here's why these customer-facing bots may not be the best first project for your AI program, and what you should choose instead.
Conversational AI's Challenge: Understanding Human-Like Context
The ambiguities of the English language present hurdles for initiatives to utilize conversational AI in the corporate world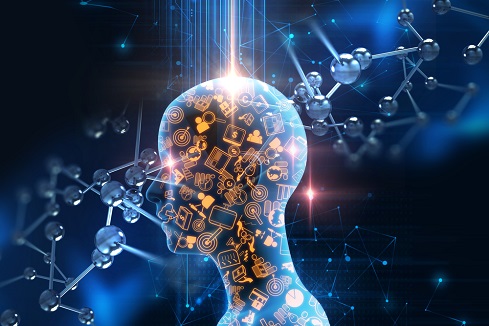 Build Your AI and ML Teams
Hire the Right Machine Learning Talent
Decision intelligence engineering applies the technology already available to solve the business problems that you have today.
There might be plenty of career opportunities for those who can bridge technology, people and processes.
Tech Companies Poach AI Talent from Universities
In a tight market for AI and machine learning, tech companies have always relied on a secret weapon -- tapping into the talent available in academia. But who will train tomorrow's AI experts?
9 Ways AI and Intelligent Automation Affect the C-Suite
AI and intelligent automation are changing the ways companies compete. Members of the C-suite need to contemplate a broader spectrum of issues than technology alone.
The Dark Side of AI
10 Ways AI Will Alter the Future of Work
No matter what industry you're in, artificial intelligence is likely to affect your job. Here's how.
The Future of AI Is More Human Than We Think
Recent tech advances, such as human-sounding AI tools, highlight why companies have to establish ethical standards in the use of AI.
Tools Tackle AI's Bias, Trust Problem
AI and machine learning deployments are hitting the mainstream in enterprises, but executives still hesitate to blindly accept insights from inside the "black box" without seeing the logic behind them.
AI Is a Powerful Ally in Public Safety - Responsible Use Is Paramount
As governments employ AI in public safety applications they have to stay laser-focused on building public trust in the outcomes.
Ethics, Privacy Issues Highlight Strata Data Conference
Machine learning, artificial intelligence, and unified data platforms are the focus for data scientists attending the Strata Data Conference in New York.
Panacea or Alchemy the Truth About AI
Is artificial intelligence a date with the devil or natural evolution?
The Robots are Coming: Safeguard Your Job
Get ready for a radical shift in job roles and functions, with greater value being placed on different or new skillsets.
Next Steps: AI in the Real World
How Enterprises Can Scale their Machine Learning
Enterprise organizations are already seeing benefits from their machine learning practices, but Forrester Research says they've only scratched the surface.
Four Easy Steps to Intelligent Automation Success
If you are losing sleep over concerns about how to implement intelligent automation in your organization, you aren't alone.
AIOps takes the vast amounts of machine data generated by IT infrastructure and ingests, monitors, and analyzes it to ultimately predict issues before they occur.
Eliminating Performance Bottlenecks on Web-Based AI
The end-to-end cloud ecosystem must mature rapidly to support enterprise deployment of AI and machine learning applications.
How AI and Intelligent Automation Impact HR Practices
AI and intelligent forms of automation are changing the ways companies operate. HR is no exception. In fact, HR leaders are spearheading automation efforts for their employers.
Unleash the Value of RPA With a Center of Excellence
An effective center of excellence can help IT leaders accelerate their organizations' automation efforts to yield bottom-line results.
10 Ways Technology Is Reshaping Retail
Your future shopping experiences might be much more automated, but they also might be much more personal than today's trips to the store.
It's About Augmented Intelligence, not Artificial Intelligence
The adoption of AI applications isn't about replacing workers but helping workers do their jobs better.
Jim Connolly is a versatile and experienced technology journalist who has reported on IT trends for more than two decades. As editorial director of InformationWeek and Network Computing, he oversees the day-to-day planning and editing on the site. Most recently he was editor ... View Full Bio
We welcome your comments on this topic on our social media channels, or
[contact us directly]
with questions about the site.